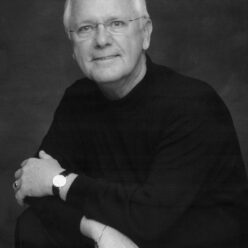 Founded by Linda Moran to increase urban gardening opportunities and/or for the enhancement of public green spaces.
Throughout his life, music impresario Don Doughty believed anything was possible. His gusto for life, his enjoyment of people, and his passion for music defined him. A graduate of Peabody Institute with a Master's Degree in Choral Conducting, he developed a widely-acclaimed choral program at Wootton High School in Rockville, founded and directed the Gaithersburg Community Chorus, directed the Hood College Choral Program, was a board member of and implemented master classes with members of the Baltimore Symphony Orchestra, and as a volunteer developed and helped to implement a sight reading program for the Frederick Children's Chorus. He even found time in his busy life to perform at area nursing homes where he saw firsthand how music could improve the emotional wellbeing of patients.
Don's wife, Linda, created the fund to honor their shared appreciation of music and gardening which they enjoyed as a way to bring calming and restorative balance to their lives, a joy that they wished to share with others.