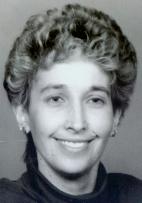 Julie Ann Robertson Cashour was an inspiration to her family and everyone who knew her. In 1970 at the age of seven, she was diagnosed with neurofibromatosis, a disease she would battle for the duration of her life. A fund established in her memory at The Community Foundation of Frederick County honors her legacy by promoting awareness of neurofibromatosis and providing critical support for research and for organizations serving people with the disease.
Neurofibromatosis is a genetic disorder of the nervous system. It affects how nerve cells form and grow and it causes tumors to grow on nerves. There is no cure for the disease, but Mrs. Cashour refused to let it stop her from living her life. She worked at National Institute of Standards and Technology (NIST) and National Cancer Institute (NCI), and participated in many community activities.
After Mrs. Cashour passed away in 2000, her family turned to the Community Foundation to establish The Julie Ann Robertson Cashour Memorial Fund in honor of her courageous battle and to promote awareness of neurofibromatosis. The donor-advised fund's purpose is to provide grants in support of the Community Foundation's mission, with special preference for grants to organizations serving people with neurofibromatosis, researching a cure for the disease, or for organizations helping those coping with terminal illnesses.
To date, more than $230,000 in grants have been distributed from the fund to organizations such as Brainy Camps Association of Children's National's Camp New Friends, Children's Tumor Foundation, Neurofibromatosis Mid-Atlantic, and Frederick Health Hospice.
Each year, the Greater Potomac Golf Classic at Whiskey Creek Golf Club raises funds in support of The Julie Ann Robertson Cashour Memorial Fund. This year marked the 20th and final golf classic, where future distributions from the fund totaling $300,000 were announced to Camp New Friends, Frederick Health Hospice, Children's Tumor Foundation, Johns Hopkins Medicine Sidney Kimmel Cancer Center, and to the Forever Frederick County campaign at the Community Foundation.
"Without the continued and dedicated support of our sponsors, participants, donors, volunteers, and staff at Whiskey Creek Golf Club, none of our efforts could have been possible. Many of these individuals and companies have participated in every tournament over the last twenty years. What started as a run of the mill charity golf tournament evolved into an annual family reunion of sorts. I am and will be forever grateful for all those who supported my sister's legacy. I will dearly miss this annual event," said Jeff Robertson, tournament organizer.
Mrs. Cashour's family has worked tirelessly to honor her legacy by promoting neurofibromatosis awareness in the community. The fund has provided broad impact and has benefitted countless organizations, individuals, and families. The Community Foundation is honored to hold this fund in Mrs. Cashour's memory.