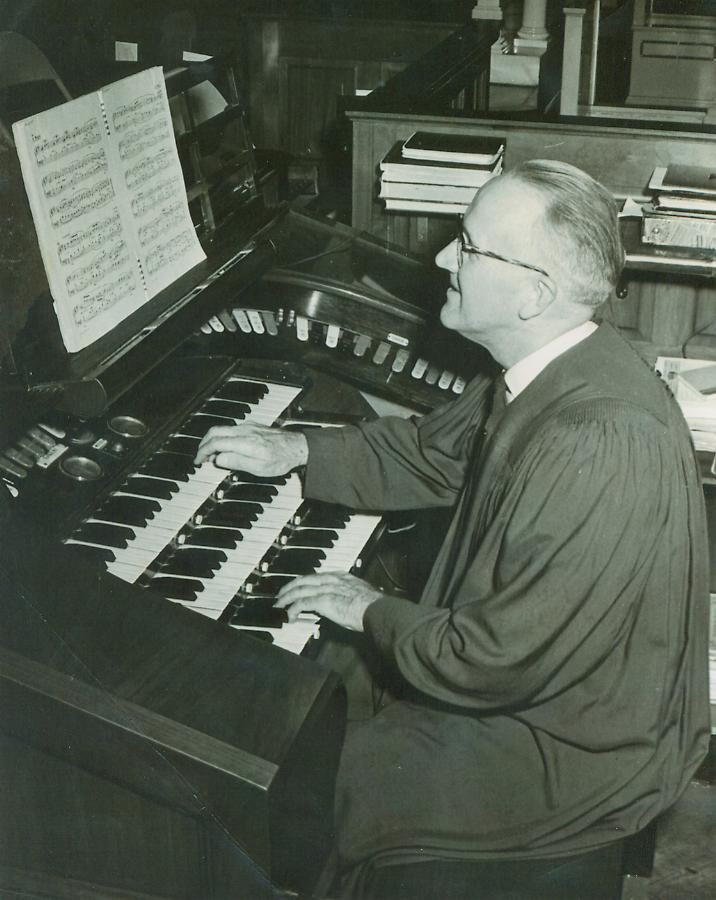 Sperry Storm was a well-known Frederick County musician who led a life dedicated to teaching and playing music. A fund in his memory at The Community Foundation of Frederick County is continuing his legacy by supporting music instruction scholarships for students to help them enhance their skills and pursue their educational goals.
Mr. Storm began taking piano lessons at a young age. With his brothers, he learned to play instruments from the string, reed, brass, and percussion families. As he further developed his musical talents, he performed with various groups, including the Francis Scott Key Hotel trio, local dance bands, and an Evangelical Reformed Church group in Frederick.
In addition to sharing his musical talents through performances, Mr. Storm taught music to thousands of students. He opened a studio in Frederick and later led the Frederick High School band, playing a pivotal part in expanding the school's music program. By his retirement in 1976, Mr. Storm had spent almost 50 years teaching privately and 35 years as a public school music educator.
When Mr. Storm passed away in 1980, a group of local citizens and educators established The Sperry L. Storm Memorial Scholarship Fund, Inc., a private 501(c)3 foundation in his memory to provide music instruction to students annually. When the foundation dissolved in 2004, its assets created The Sperry L. Storm Memorial Scholarship Fund at the Community Foundation. The fund's purpose is to support scholarships for private music instruction lessons for Frederick County Public Schools students attending kindergarten through eleventh grade.
Since The Sperry L. Storm Memorial Scholarship Fund was established at the Community Foundation in 2004, it has provided broad impact in the community. To date, the fund has distributed more than $35,000 in scholarships to help students pursue a wide range of music instruction such as piano, voice, trumpet, and violin lessons.
The scholarships that have been awarded from the fund have helped continue Mr. Storm's legacy by supporting private music instruction for students on an annual basis. Mr. Storm positively influenced countless students, and the Community Foundation is honored to hold the fund in his memory to help future generations of students pursue their music education goals.