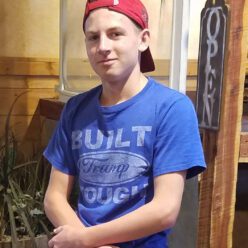 Founded by grandparents Mr. and Mrs. Bertram Edmonston and mother Jennifer Clingerman for graduates of Catoctin High School.
Colton, age 15 and a freshman at Catoctin High School, was known for his love of sports and the outdoors. He was a member of the high school's golf and track teams, and also participated in kayaking, swimming, and biking. He was active with Brook Hill United Methodist Church youth group where his faith grew.
Post-secondary scholarships in Colton's name will be presented to graduates of Catoctin High School, with preference to students who participated in track and golf. These scholarships will help establish Colton's legacy of giving and kindness for which he was known.