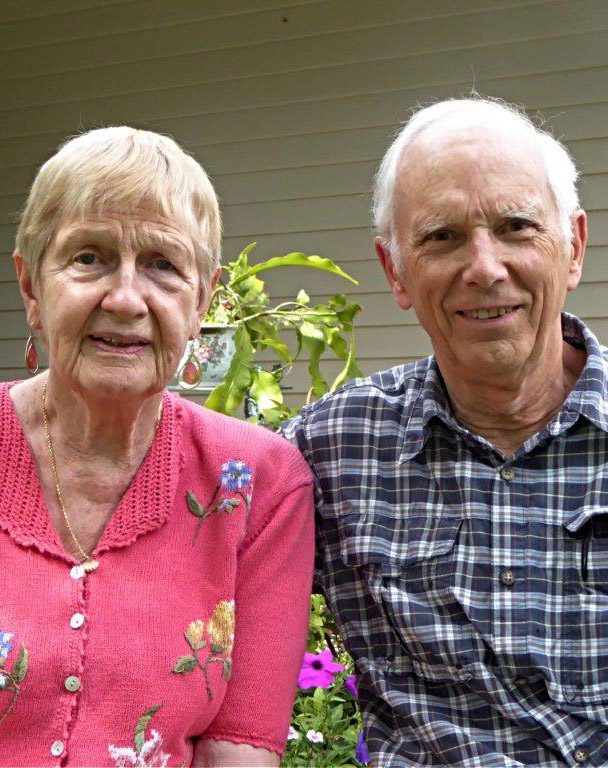 Neither John nor Carol Ford was born in Frederick, but after having lived here for more than 40 years, they consider it their adopted hometown. Even now that the couple, both in their 80s, have moved to New Hampshire to be closer to family, they are pleased to have left behind something that will benefit the community where they spent half their lives: an endowment fund that bears their name at The Community Foundation of Frederick County.
The Fords created their fund in 2004 using a small inheritance from one of Carol's aunts. Over the years, they have recommended the Community Foundation use the income generated annually by the fund to support local nonprofits whose missions they supported, including Hope Alive and Habitat for Humanity.
The Fords could have contributed directly to these organizations, but because they had great respect for the Community Foundation's innovative model of charitable giving, they decided to create a donor-advised endowment fund instead.
For the past 15 years, the Fords have continued to contribute to their endowment fund and make recommendations to the Community Foundation as to where to direct its income. After their lifetimes, their daughter will assume this responsibility as the fund's representative. After their daughter's lifetime, the Fords' fund agreement stipulates that income from their endowment become unrestricted.
"Because our community's greatest needs are continually changing, many donors feel like a group of living individuals in the future will be in a better position to allocate funds than a written directive from the past," explained Betsy Day, President and CEO of The Community Foundation of Frederick County. "In these cases, an unrestricted endowment fund is most suitable, as they allow the Community Foundation's Board of Trustees to allocate their proceeds to meet the emerging needs of the community."
"Giving a one-time contribution is certainly one way to support a cause that is close to your heart," said Carol. "But John and I liked the idea of creating a fund whose income provides for an annual gift–not only throughout our lifetimes but in perpetuity. We trusted The Community Foundation of Frederick County in 2004 when we started our endowment fund, and we continue to trust them implicitly. We feel confident that their staff and Board of Trustees will always do the right thing with the funds entrusted to their care—today, tomorrow, and long after we're gone."