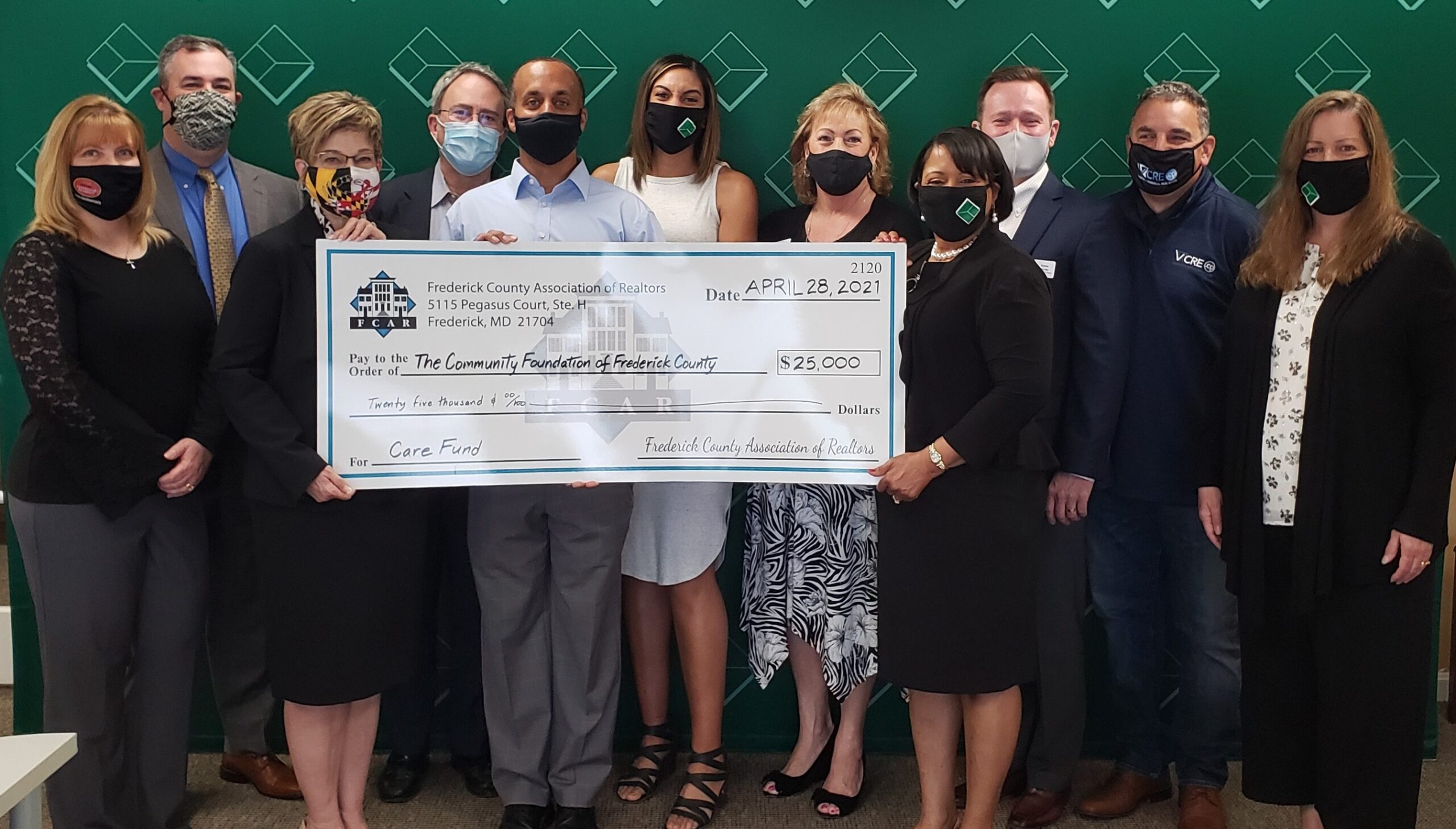 FREDERICK, MD – June 15, 2021: The FCARe Fund has been established at The Community Foundation of Frederick County and becomes one of its more than 740 component funds.
Founded by the Frederick County Association of Realtors (FCAR), the donor-advised fund's purpose is to further carry out the Community Foundation's mission by providing grants to local nonprofit organizations. Preference will be given but not limited to providing grants to nonprofits serving Frederick County.
FCAR members are actively involved in serving the local community and giving back their time through events such as monthly soup kitchen service days, fundraisers, and other charitable causes. Thanks to FCAR's generosity, its fund created at the Community Foundation will help ensure local nonprofits receive vital support to help them continue to serve Frederick County.