Linda Moran and her husband Don Doughty shared an interest in gardening and the importance of public green space. Their shared interest is honored with a fund in Mr. Doughty's memory at The Community Foundation of Frederick County.
Mr. Doughty was a gifted musician, educator, and volunteer. He was also a talented photographer who enjoyed photographing gardens and outdoor spaces. He was a longtime supporter of public green spaces and their ability to provide a calming and restorative balance to individuals and communities.
After Mr. Doughty passed away, Ms. Moran turned to the Community Foundation in 2009 to establish The Don Doughty and Linda Moran Fund. She wanted to create a fund that honored her husband's legacy and reflected their shared interest of having people benefit from the therapeutic aspects of urban gardening and public green spaces. The donor-advised fund's purpose is to provide grants in support of the Community Foundation's mission.
The fund has provided broad impact in the community by supporting a variety of urban gardening programs and enhancement of public green spaces. Heritage Frederick received a grant from the fund to support garden and streetscape improvements for its Church Street property. Housing Authority of the City of Frederick received grants in support of resident gardens at Lucas Village as well as farmer's market visits and produce stand materials. The fund provided a grant to Brunswick Main Street in support of the Pocket Park Project in downtown Brunswick.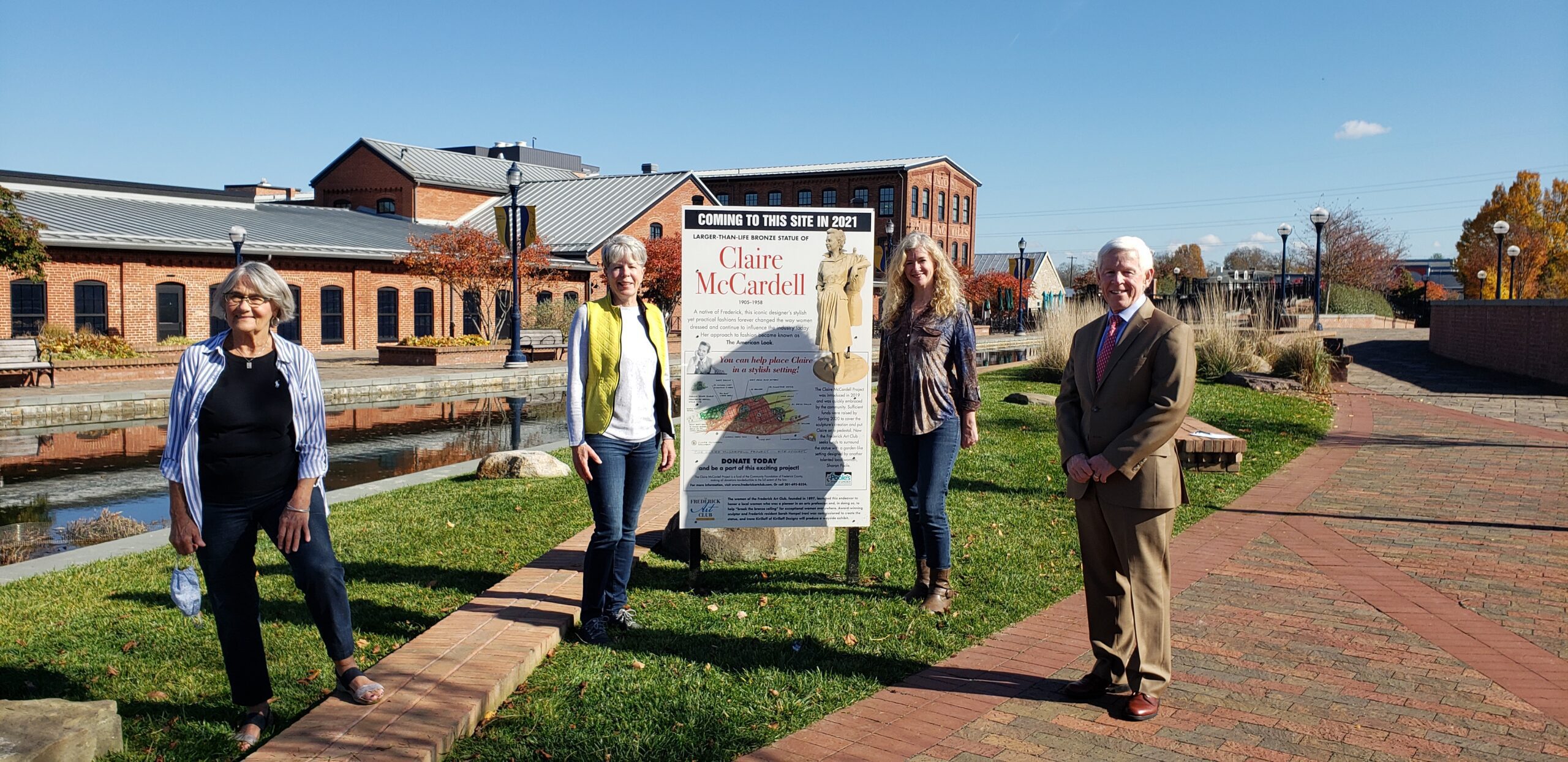 Most recently, the fund provided a grant in support of phase two of The Claire McCardell Project, which is supported through a component fund of the Community Foundation established by The Frederick Art Club. The public art project is honoring fashion designer and Frederick native Claire McCardell with the creation of a larger-than-life bronze sculpture located at the east end of Carroll Creek Linear Park. Phase two of The Claire McCardell Project includes a garden which will enhance the site of the sculpture, provide seating and space for class instruction and groups, and provide an urban garden for the use and enjoyment of the public.
Through their generosity and desire to combine their interests to benefit the community, Don Doughty and Linda Moran will continue to provide broad impact in Frederick County for generations to come.
Photo caption: The Claire McCardell Project site at the east end of Carroll Creek Linear Park. Pictured from left to right, Linda Moran; Cristy Stup, Claire McCardell Project Steering Committee; Sharon Poole, owner, Poole's Stone and Garden and landscape designer for project; and Thomas Lynch, Esq., Community Foundation trustee.