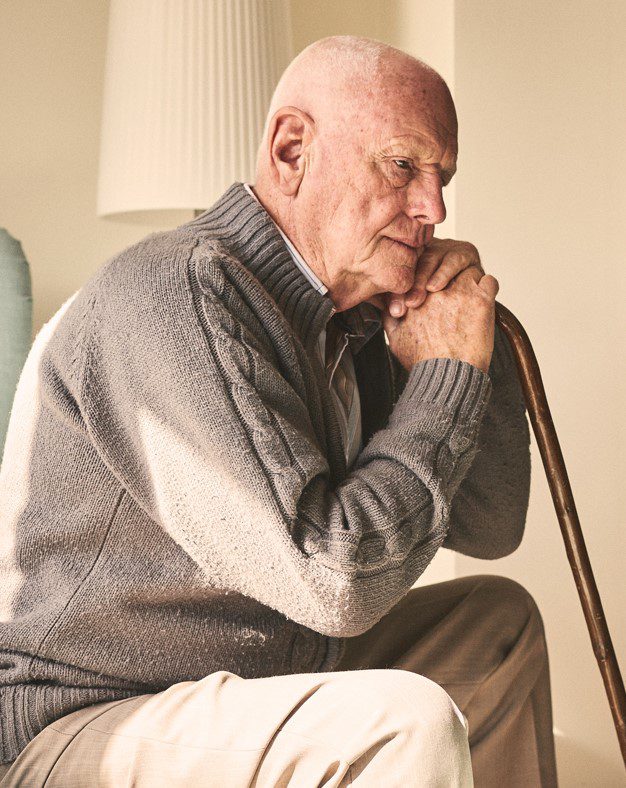 In 2018, the Community Foundation updated its Frederick County Human Needs Assessment. From the data, our board of trustees realigned its strategic initiatives (priority areas of need in our community) and transitioned its grantmaking, advocacy, leadership, collaboration, and education to three new areas: Preparing for An Aging Population, Supporting Families with Children, and Responding to Substance Use Disorder. Grants supporting each area began in fiscal 2020, and this fall, the third round of grantmaking was completed.
Today's conversation is about our "Preparing for An Aging Population" strategic initiative. Some of the key findings from the 2018 Needs Assessment show that the elderly population is growing at approximately three times the rate of the overall population of Frederick County. This growth increases the need for transportation assistance, access to medical providers specializing in geriatrics, and treatment for substance use disorder, impacting our seniors' ability to age in place. In addition, many seniors have not saved enough to afford the cost of retirement.
Based on these key findings, our Grants Committee established criteria for applicants (local nonprofits, local government agencies) for identifying project or service outcomes that address 1) increasing or continuing aging-in-place in optimal and appropriate environments and/or 2) increasing or continuing access to information and resources on aging for current seniors (age 60+), rising seniors (those approaching age 60) and their caregivers.
Our most recent grantmaking supporting Frederick County's aging population included programs for service coordination of community health worker support for low-income seniors (Advocates for the Aging of Frederick County, MD), a part-time intake coordinator (Centro Hispano de Frederick), no-cost medical and dental care (Mission of Mercy), aging-in-place assistance (Supporting Older Adults through Resources), and arthritis and Parkinson's Disease wellness programs (YMCA of Frederick County). Grants totaled $156,000. Similar programs were funded the previous two years, bringing our total grantmaking in this area to more than $370,000.
Where does the grant money come from? Community Foundation funds are established by people, businesses, and organizations. Some of the funds include criteria that specify the money be used for elder care, and some funds allow our Grants Committee to direct the money to where it is most needed. In addition, our newly founded Forever Frederick County Fund, an unrestricted endowment created to address our community's most pressing needs, is now contributing monies to each strategic area. Finally, Strategic Funding Partners (donors who wish to directly support one or more strategic areas) made generous gifts.
Frederick County is fortunate to have many nonprofits and government agencies that care about our seniors. They are expanding existing programs and creating new programs that help relieve the financial and logistical burdens that some seniors face. Through recognizing the changes in our growing senior population, we can ensure that their golden years are happy and healthy.