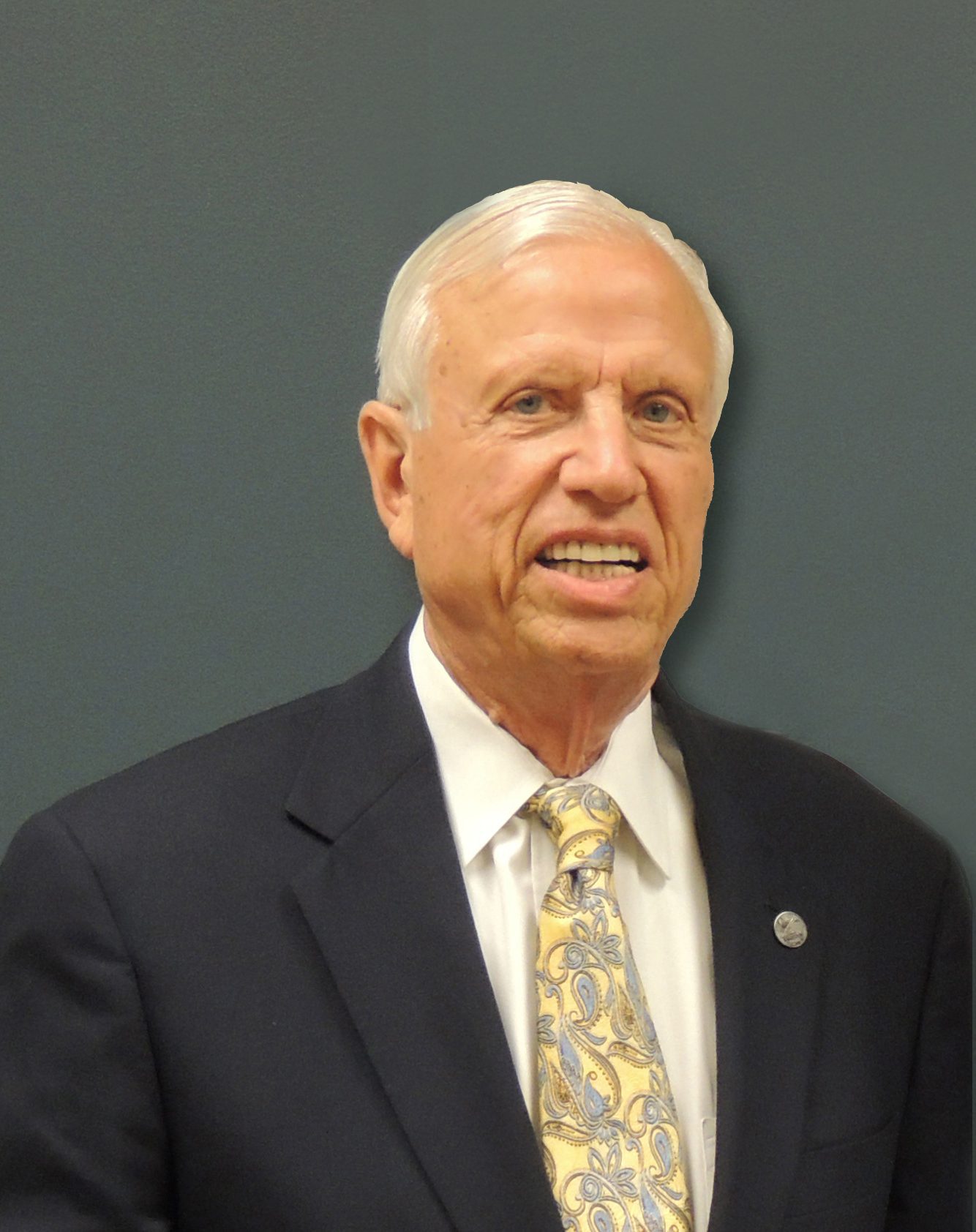 If ever there was a testimony to the benefits of hard work, it's local businessman and Community Foundation of Frederick County supporter De Willard. Fit and energetic at 87, De admits to working long hours for most of his life, a habit that has obviously agreed with him.
Recognized widely for innovations in agribusiness as well as his philanthropic outreach, De first flexed his entrepreneurial muscle in 1948 at barely 16 years old. With $2,300 he had saved up working part-time for 25 cents per hour at a grocery store in his native Poolesville, he purchased a combine harvester. Before long, he had replanted the family farm which had lain fallow for many years. When he wasn't busy at his own 300 acres, he was harvesting wheat, corn, and barley for neighboring farmers—saving them time and labor and building the funds he would need to capitalize on his next opportunity.
His keen eye for an opportunity is just one of the many factors responsible for De Willard's extraordinary business success. His family was hard-working and entrepreneurial, and they impressed upon young De the importance of solid relationships in both personal and professional life. Born during the Great Depression, he learned to be both fiscally conservative and extremely generous. An outside-the-box-thinker, De's lifelong ability to identify problems and address them through creative solutions has helped him build Willard Agri-Services into one of the most successful companies of its kind in a six-state region.
Because De's business success was built on forward-thinking and innovation, it should come as no surprise that he was one of the first to embrace the concept behind The Community Foundation of Frederick County shortly after its founding in 1986.
"I knew all of the founders of the Community Foundation," he said. "Don Linton. Charlie Main. Jerry Offutt. In fact, I grew up near Poolesville in upper Montgomery County with Jerry Offutt. Our great grandfathers were best friends, so the families have been connected from way back. All three men were friends whom I knew well and trusted."
De says he remembers being further impressed by the newly-formed organization's mission and objectives after reading about them in the Frederick News-Post. In 1989, he directed his first gift to the Community Foundation to be used to create The De Willard Family Fund, an unrestricted endowment. For the past 30 years, the annual proceeds from this unrestricted fund have been used by the Board of Trustees and the grants committee to address the constantly changing, most pressing needs of the community.
Like De Willard's initial gift, the soon-to-be launched Forever Frederick County fund will also be an unrestricted endowment. Like the Community Foundation's leadership, De believes that building this flexible fund to tackle Frederick County's current and emerging greatest needs is a vital and necessary step to preserving and improving the quality of life in our community.
"Grants from our Forever Frederick County campaign will be based on the areas of greatest community need as determined by the Human Needs Assessment report, and that have been selected by our Board of Trustees as areas of focus," said Community Foundation President and CEO Elizabeth Day. "Donors who contribute to this unrestricted endowment will be trusting the Community Foundation to invest their charitable gifts and grant them wisely, to act with integrity, and to communicate honestly and with transparency."
Since his initial gift in 1989, De has also created The De Willard Charitable Gift Fund. Still a strong advocate for the agricultural professions, he—along with Rodman Myers, Mehrle Ramsburg, Jr., and Franklin Gladhill– created The Maryland Master Farmers Scholarship Fund in 2009. These scholarships target students pursuing post-secondary education in agriculture or a related field, or farmers interested in pursuing course work to enhance their knowledge of farm business.
According to De, the scholarship's goal is to help interested students become better farmers through education. He remains an active participant on The Maryland Master Farmers Scholarship Fund selection committee, and has helped to direct several grants from the National Automobile Dealers Charitable Foundation into that fund.
"I think that everything The Community Foundation of Frederick County does is very helpful– critical really," said De. "It's a fact that people struggle, and sometimes they need help from the organizations that the Community Foundation provides funding for through the proceeds from the charitable gifts that they invest. Its staff and volunteers carry out the organization's objectives with kindness, fairness and integrity, which I admire and appreciate."
"At our company, 'doing the right thing' is at the top of our list of values," he says. "I feel confident supporting an organization like the Community Foundation because they share those values."