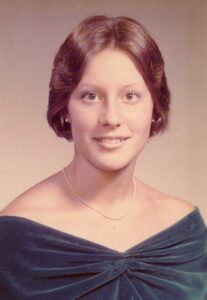 FREDERICK, MD – Feb. 9, 2023: The Laura Yinger Lindley Memorial Fund has been established with The Community Foundation of Frederick County and becomes one of its more than 770 component charitable funds.
Robert and Barbara Yinger were inspired to partner with the Community Foundation to create a fund in memory of their daughter, Laura, a 1976 graduate of Catoctin High School. Laura worked as an environmental health specialist and was involved in restoring many landmarks in Jeffersonville, Indiana, where she and her husband raised two children. According to her parents, Laura was "small in stature with a big personality," was an avid gardener and loved the outdoors. "She could be found on most days tinkering around her self-built "she shed."
To honor her Thurmont upbringing, the Yingers established the scholarship fund for Catoctin High School graduates pursuing a post-secondary education, with preference given to nontraditional students who are pursuing their education a number of years after high school graduation.