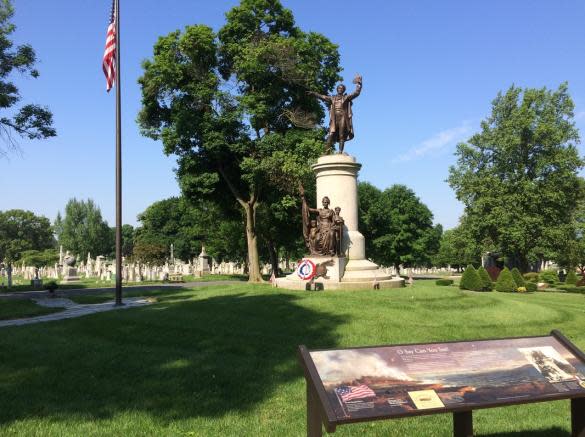 FREDERICK, MD – December 18, 2020: The Francis Scott Key Memorial Fund has been established with The Community Foundation of Frederick County and becomes one of its more than 740 component funds.
Founded by the Francis Scott Key Memorial Foundation, the fund's purpose is to support the foundation's mission of caring for the Francis Scott Key monument at Mount Olivet Cemetery and educating the community about Francis Scott Key's historical significance, including his writing of "The Star Spangled Banner."
Francis Scott Key was born in Frederick County in 1779. He later studied law in Annapolis and then came back home to begin his legal practice in 1801. The fund will help educate future generations about Key's ties to Frederick County and his impact on American history.