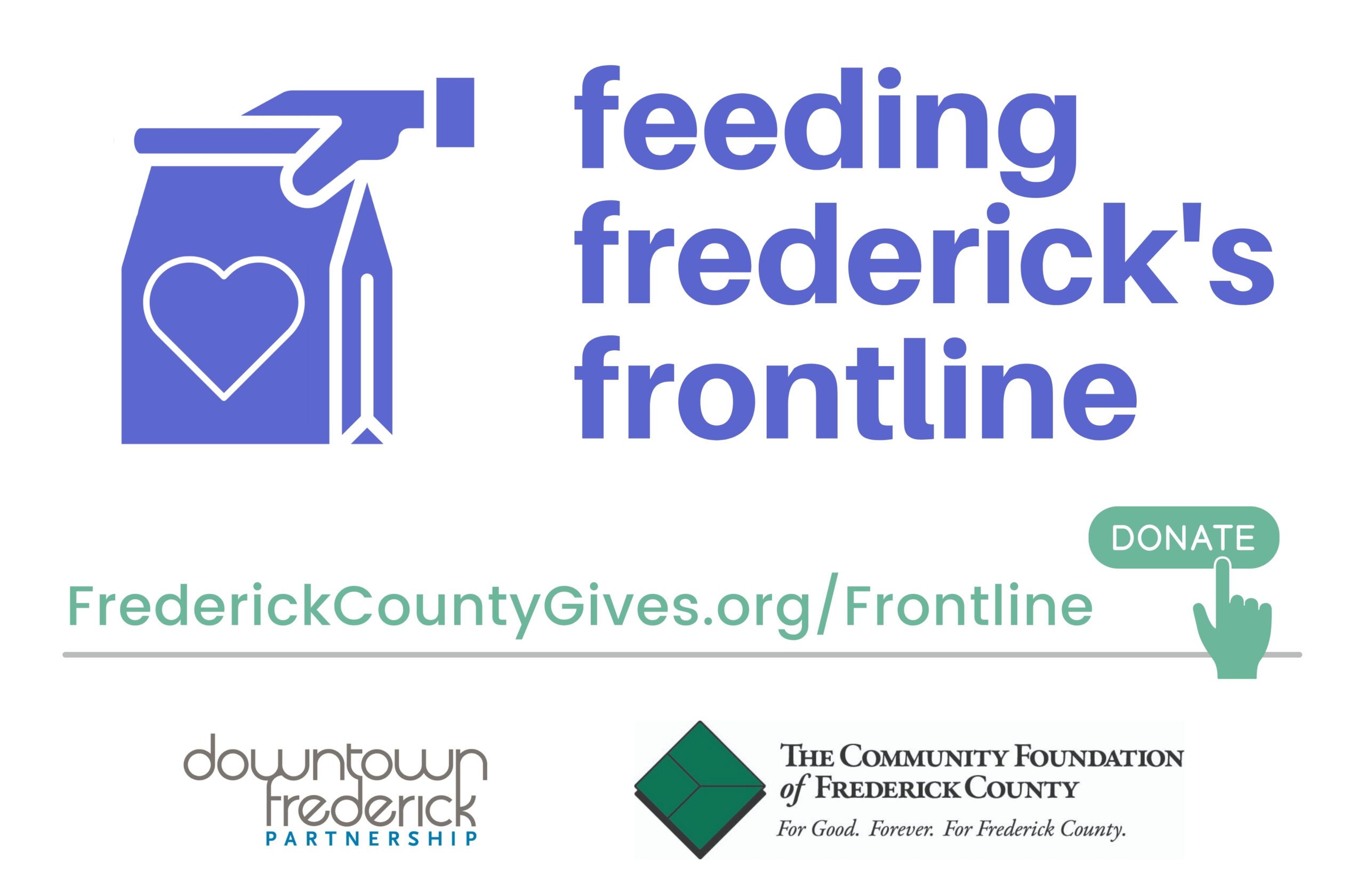 FREDERICK, MD – March 1, 2021: To support Frederick's frontline workers and downtown restaurants during the pandemic, The Feeding Frederick's Frontline Fund has been established with The Community Foundation of Frederick County and becomes one of its more than 740 component funds.
Founded by Downtown Frederick Partnership, the fund's purpose is to supply free meals for Frederick's frontline workers while also supporting Downtown Frederick's restaurant community. Grants from the fund will purchase meals from local restaurants for health care workers, emergency workers, shelter providers, and other government or nonprofit workers who are working with COVID patients or persons at high risk of COVID.
Downtown Frederick Partnership worked with the Community Foundation to establish the fund to provide vital support to the community as the pandemic continues to have lasting health and economic impacts in Frederick County. Washington Gas also provided support to help launch the initiative.
"The Partnership is excited to work with the Community Foundation to show our restaurants and frontline workers how much their hard work over the last year is appreciated. We are looking forward to giving the community another way to pay it forward and support each other as this pandemic continues," said Kara Norman, Executive Director for Downtown Frederick Partnership.
Those wishing to donate to the fund may do so through a secure site at www.FrederickCountyGives.org/Frontline, or by mailing a check to The Community Foundation of Frederick County, 312 East Church Street, Frederick, MD 21701, with "Feeding Frederick's Frontline Fund" noted in the memo line. All donations are tax deductible to the fullest extent of the law.