FREDERICK, MD, Nov. 28, 2022 — More than 220 people gathered to celebrate the community's commitment to creating positive and lasting impact in Frederick County at the Community Foundation's 36th Annual Report to the Community on November 17. Ian Bartman, Chair of the Board of Trustees, opened the program by welcoming attendees.
Immediate Past Chair Dr. Rachel I. Mandel recapped the Community Foundation's fiscal year 2022, noting that the organization infused $6.3 million back into the community through grants to nonprofits and $1.8 million in scholarships to deserving students. Twenty-eight new component funds were established.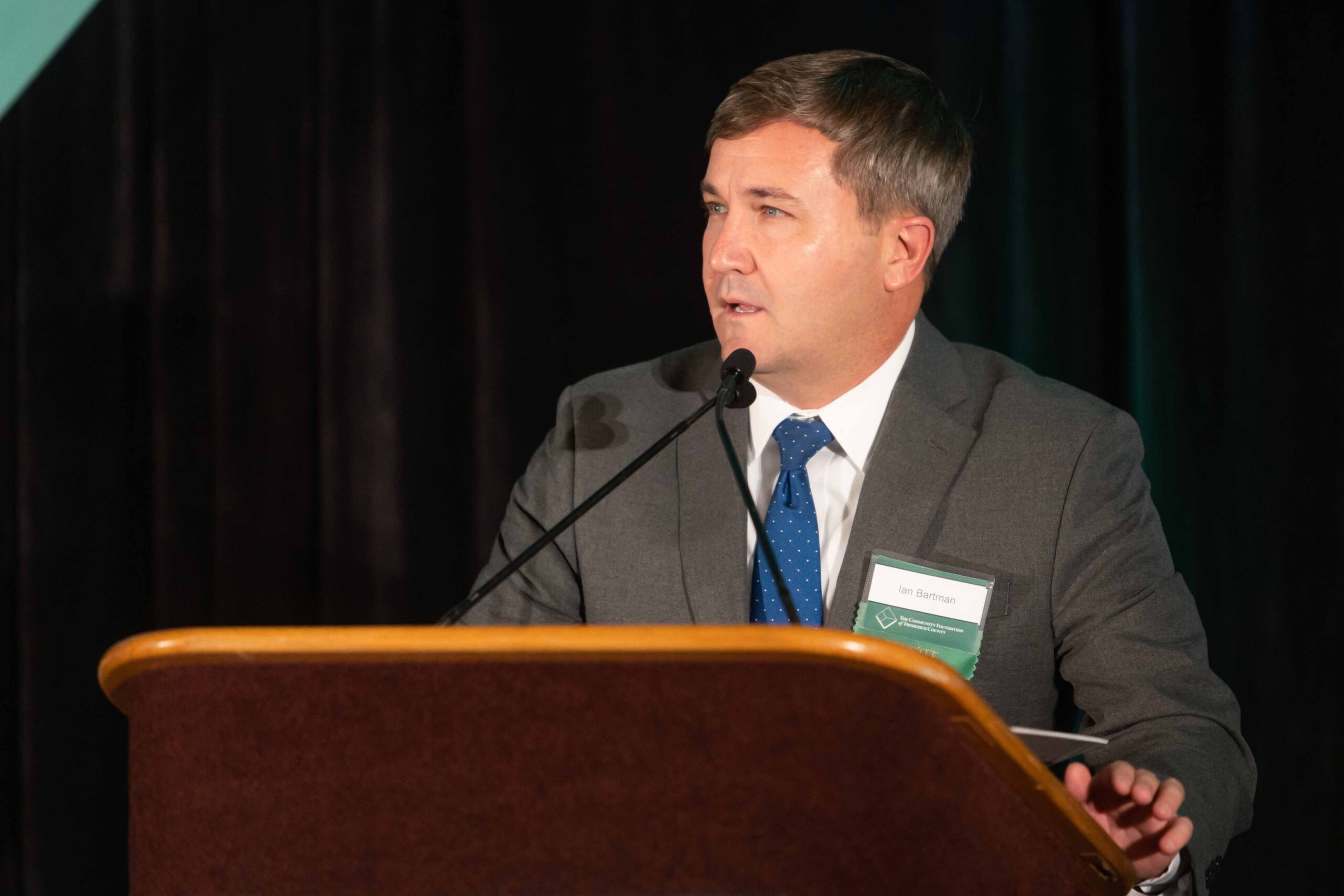 Since 1986, the generous citizens of Frederick County have established 774 charitable funds that have distributed over $86 million to Frederick County, impacting almost every facet of life from elder care to youth programs, from civic and cultural organizations to historic preservation, the arts and agriculture.
President and CEO Elizabeth Y. Day presented the 2022 Wertheimer Fellows for Excellence in Volunteerism awards. The Wertheimer Fellows honored were Rev. Dr. Barbara Kershner Daniel, for her work in supporting human needs and initiatives at various nonprofits; and Mary Giles Ellis, for her decades of service to local nonprofits, especially individuals in underserved ALICE households and senior citizens. Receiving the Wertheimer Youth in Action Award, which honors one youth under the age of 18 who has given of their time, talents, and energy to help the causes they care about, was Claire Mathews, a Frederick High School senior, for her volunteer commitment to several organizations including the Girl Scouts and Frederick County Public Schools' Academy for the Fine Arts.
"While the Community Foundation had to overcome challenges just like every other nonprofit, business and household, I'm proud of the work we accomplished last year and am excited about the momentum we have going into 2023," Bartman said.