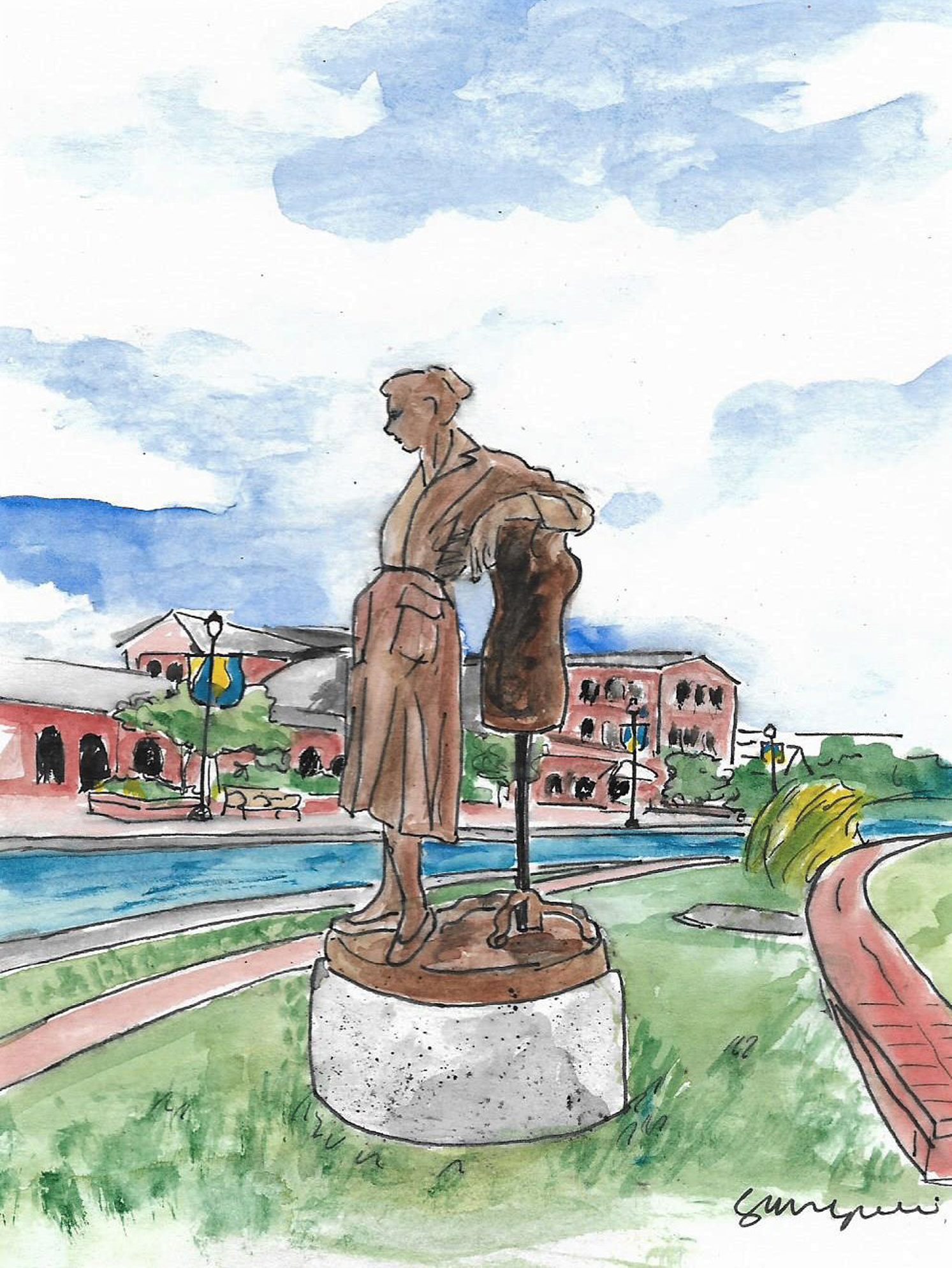 FREDERICK, MD – July 18, 2019: The Frederick Art Club has established The Claire McCardell Project Fund with The Community Foundation of Frederick County. It becomes one of more than 700 funds under management.
This project honors Frederick, Maryland native and internationally acclaimed fashion designer Claire McCardell (1905-1958) with the creation of a larger-than-life-size bronze statue that will be installed along the Carroll Creek Linear Park in downtown Frederick. The club has commissioned award-winning Frederick-based sculptor Sarah Hempel Irani to portray the designer at work. Through this project, the Frederick Art Club joins a national trend to "break the bronze ceiling" by putting monumental women on a pedestal.
Ms. McCardell pioneered the American style of sportswear that revolutionized how women dress and made design excellence accessible at ready-to-wear prices. Her innovative design continues to influence the fashion industry to this day, and her work is featured in collections at the Metropolitan Museum of Art, Fashion Institute of Technology, and the Smithsonian Institute.
The Frederick Art Club has undertaken this public art project as a gift to the community. The club has set a fundraising goal of $200,000, with contributions being used to underwrite artist fees and supplies; foundry, pedestal and engraving expenses; and installation costs. The club itself will not benefit financially.
Those wishing to support the project may make a secure, online gift to the fund at

www.FrederickCountyGives.org/McCardell

or by mailing a check to The Community Foundation of Frederick County, 312 East Church Street, Frederick, MD, 21701 with "McCardell Fund" noted in the check's memo line.

All donations are tax deductible to the fullest extent of the law.
Photo credit: Photo courtesy of Sarah Hempel Irani