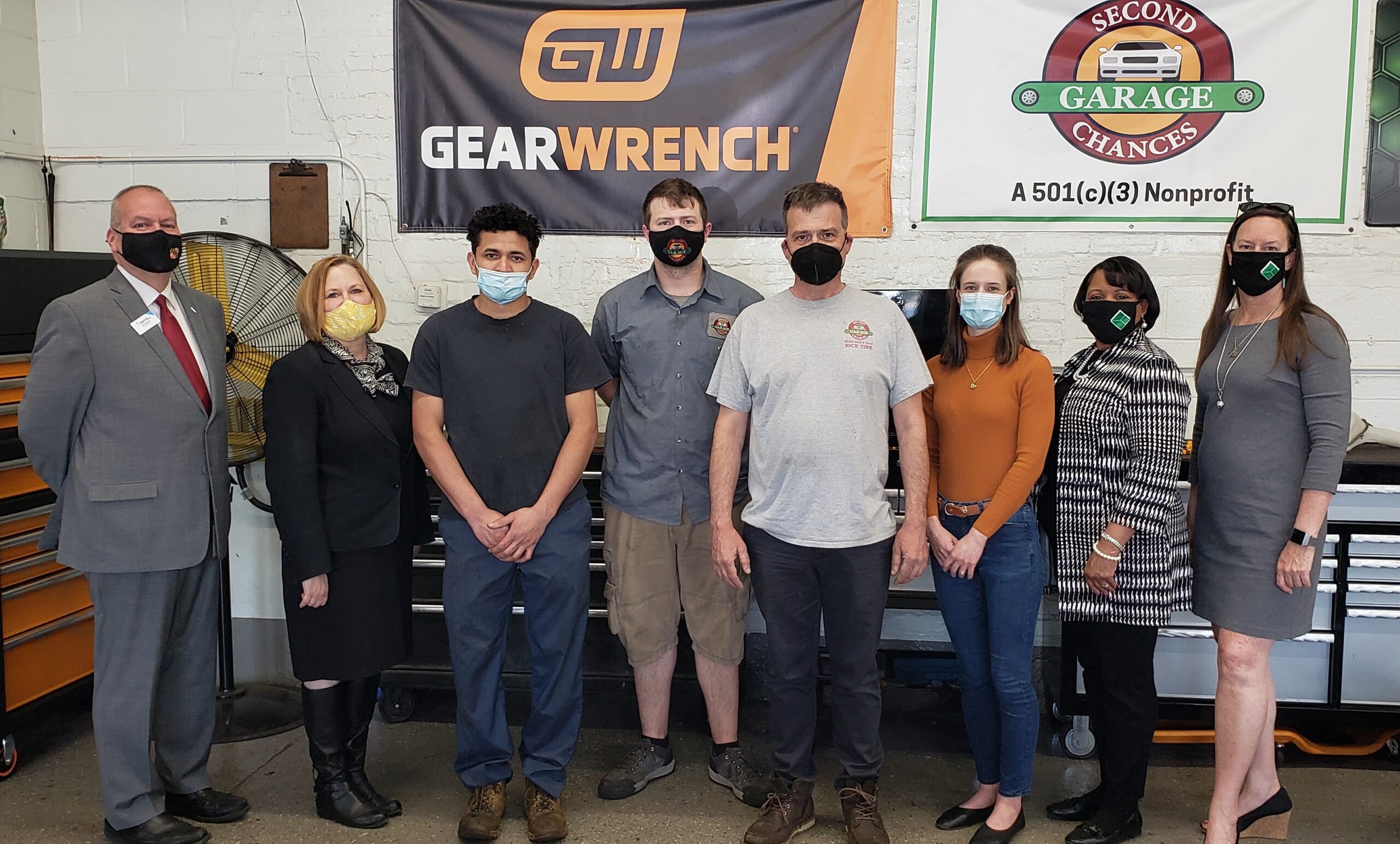 FREDERICK, MD – April 26, 2021: A grant from The Frederick County Business Roundtable for Education Fund, one of more than 740 component funds of The Community Foundation of Frederick County, is providing support to the Youth Apprenticeship Program in Frederick County.
Frederick County Public Schools (FCPS) was selected as one of two county school systems in Maryland to pilot the Youth Apprenticeship Program "Earn and Learn" program, which is now in 18 school districts across the state. Students work with a mentor in a state-approved industry to learn valuable skills and earn industry credentials while receiving high school credit. The program focuses on furthering education that leads to sustainable employment in manufacturing and science, technology, engineering, and mathematics (STEM) occupations.
Lester Gonzalez, a student at the Frederick County Career and Technology Center, is a youth apprentice at Second Chances Garage. He is performing basic maintenance on different types of automobiles, as well as learning more challenging tasks, such as brake line repair and replacing steering components.