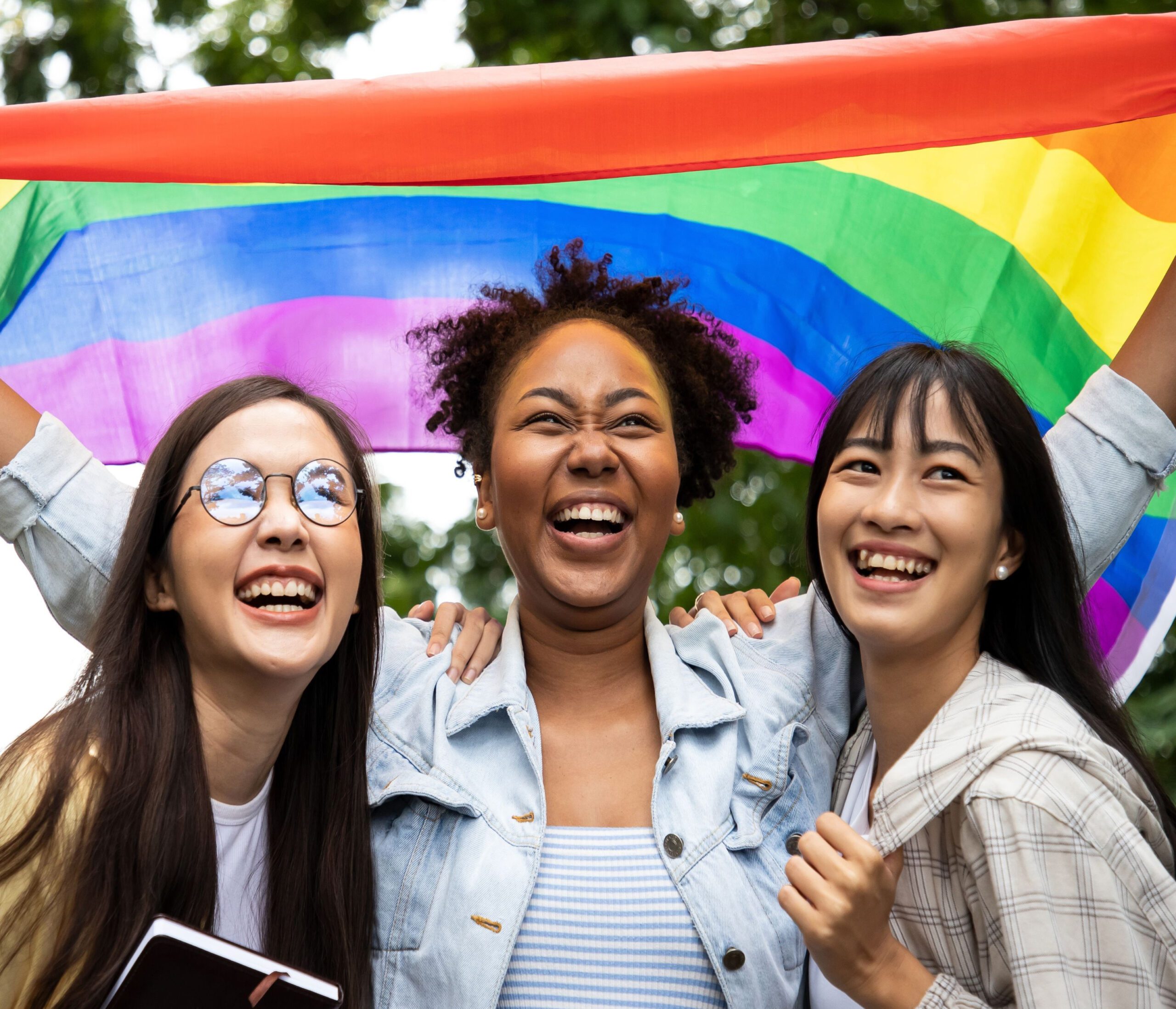 June is Pride Month – a time to celebrate the Lesbian, Gay, Bisexual, Transgender and Queer (LGBTQ+) community. Pride Month commemorates years of struggle for civil rights and the ongoing pursuit of equal justice for LGBTQ+ people. The Community Foundation is proud to support programs at The Frederick Center through funds created by Wertheimer Fellows.
The Frederick Center provides support and advocacy for LGBTQ+ people and their families so they can thrive in the Frederick community. In 2013 Kristopher Fair, now the executive director of The Frederick Center, was honored with a Community Foundation Wertheimer Fellow for Excellence in Volunteerism Award. Wertheimer Fellows are recognized for being selfless in their contributions of time, energy, and talents as they work to make a difference in the lives of others. Each Wertheimer Fellow receives $25,000 from The Janis Miller Wertheimer Endowment Fund to add to an existing Community Foundation fund or use it to create a new fund. Fair created The Fair-McCormack Family Fund – a donor-advised fund which has supported Frederick Center initiatives for the past several years.
"Healthy environments for LGBTQ+ people create healthy environments for everyone in Frederick County," Fair said.
Fair points to research showing that LGBTQ+ people have a higher risk of experiencing homelessness and food and housing insecurity; they are at higher risk for drug, alcohol and tobacco use; and they are more likely to engage in sexual risk-taking behaviors. According to Fair, there is so much stigma around being queer that even people that are perceived or accused of being LGBTQ+ experience the same high level risk factors, even if they do not identify as LGBTQ+.
"Grant funding helps our organization get out into the community and break down stigma," Fair said. "We work to remove barriers to access and to support all Frederick residents in making our community more healthy, compassionate and caring for how every person presents. That impacts everyone regardless of whether they are LGBTQ+."
Also a Wertheimer Fellow, Peter Brehm created The Frederick Center Fund in 2015. The fund provides grants to support programs and initiatives at The Frederick Center.
The Frederick Center has grown tremendously in the last few years, both in terms of the programs offered and in terms of the size of its staff. In an attempt to meet people wherever they are in their journey, The Frederick Center offers a range of programs including 9 separate peer support groups that meet almost weekly, an Aging with Pride program, social programs like sober tea parties, and education and advocacy initiatives. Then of course there is Frederick Pride, an event that brings together close to 15,000 people to experience and celebrate LGBTQ+ culture. This year's event is scheduled for June 25.
"We're able to meet people where they are and provide healthy and affirmative care," Fair said. "Even if we can't fix whatever challenge they are having, we can provide a space where they can feel safe, heard, and affirmed, which helps the broader community."
The Community Foundation works to amplify all voices and we remain committed to supporting those voices that have historically had a harder time being heard. To learn more about The Frederick Center Fund, visit www.FrederickCountyGives.org/frederickcenter.