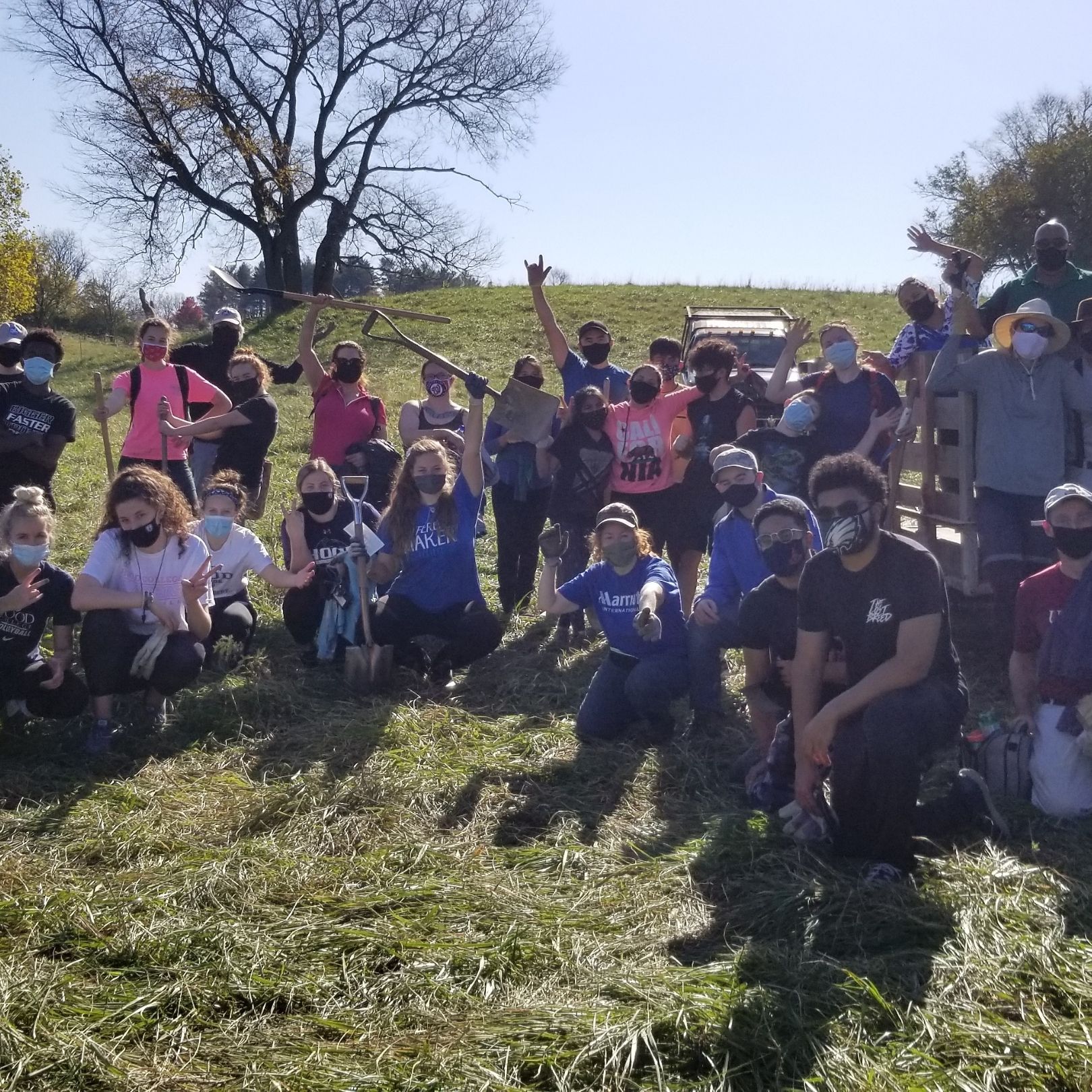 Frederick County Gives column published in FNP – April 25, 2022
You might have noticed a lot of Earth loving going on over the last few days. Friday was Earth Day and the 2022 theme is "Invest in Our Planet." Frederick County offers a lot to invest in, with more than 140,000 acres of forest and serving as the watershed for multiple waterways including the Potomac and Monocacy Rivers. Just last year Frederick County was recognized as a state leader in sustainable practices for its commitment to reducing pollution and increasing smart energy practices among other things.
While April 22 is recognized as Earth Day, we all know that to make a difference, we have to make every day Earth Day. The Community Foundation is proud to partner with generous donors who are committed to supporting environmental and conservation efforts locally and throughout the region.
The Walter W. and Catharine Prentiss Plummer Endowment Fund has distributed more than $58,000 to the Chesapeake Bay Foundation and Potomac Conservancy since 2011. The fund supports conservation efforts within the Potomac River region, with an emphasis on the Monocacy River area in Frederick County.
In 2021 the funding provided support for the Chesapeake Bay Foundation's local projects that are critical to water quality and those living downstream. Chesapeake Bay Foundation staff and volunteers have done several tree plantings on Frederick farms, helping to slow the flow of harmful pollutants into the sensitive waters of the Chesapeake Bay watershed.
Grants provided from this fund will have a long-term impact on the environmental health of Frederick County.  A report from the Potomac Conservancy states "Funding from the Walter W. and Catharine Prentiss Plummer Endowment Fund … enabled Potomac Conservancy to engage in long-term sustainability planning to preserve the agricultural and rural heritage of communities and neighborhoods throughout Frederick County."
Created in 2014, The Harry George and Dee Dolan Charitable Fund has distributed almost $120,000 to a range of local arts and historical preservation organizations, as well as gifts exceeding $21,000 to the Sierra Club Foundation. The Sierra Club Foundation's mission is to promote efforts to educate and empower people to protect and improve the natural and human environment.
A field of interest fund allows a donor to designate a particular cause or issue for their charitable giving. The Community Foundation has several field of interest funds that support local environment and conservation activities and projects.
Earlier this year, The Parks Field of Interest Fund distributed just under $1,000 to the nonprofit organization Mid-Atlantic Off-Road Enthusiasts for an annual cleanup project of the Frederick Watershed Trails.
The Environmental Preservation Field of Interest Fund distributed more than $3,200 since 2015, including a 2019 grant to the Catoctin Forest Alliance for educational, hands-on learning center adaptations of recreational areas.
We are all responsible for taking care of this planet and our local environments. One way to make a difference is to get your hands dirty – volunteer in local clean ups, recycle, use energy efficiently, advocate for smart policies. Another way is to support local organizations that are making a difference. To learn more about the Community Foundation's Environmental Preservation Field of Interest Fund, visit www.FrederickCountyGives.org/Environment.