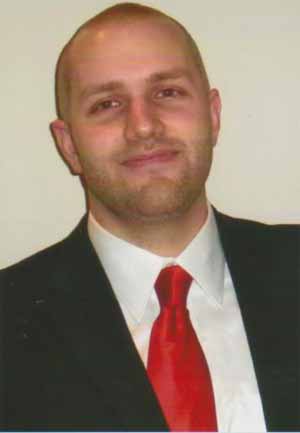 Gregory Joseph Troy was committed to pursuing a career in law enforcement when he became ill and was diagnosed with stage four cancer. He passed away at age 30, but his memory is honored permanently with The Community Foundation of Frederick County with a fund in his name to support students pursuing careers in police work and to provide grants to support police K-9 squads.
Mr. Troy was a 1998 graduate of Middletown High School and attended the University of Maryland. He went on to work for Washington Home Remodelers supporting information technology and financial operations. He later decided to pursue a career in law enforcement with the Baltimore County Police Department. While he was waiting for his security clearance, Mr. Troy became ill and passed away. Though his career in law enforcement was never realized, countless students will be able to achieve their educational goals in honor of his memory.
After Mr. Troy passed away in 2010, his mother, Susan Troy Best, and his brother, Joshua Troy, turned to the Community Foundation to create The Gregory Joseph Troy Memorial Fund. The fund's purpose is to provide postsecondary scholarships to future and current police officers working toward careers or advancement in criminology, police work, law enforcement, and investigative sciences. In addition, grants from the fund may be used to support police K-9 squads to purchase dogs, provide specialized training to dogs or K-9 police officers, and to support public education about police work involving K-9s.
To date, the fund has provided 7 students with scholarships totaling more than $7,000 to help support their postsecondary goals. Most recently, the fund provided grants to the Frederick Police Department and Frederick County Sheriff's Office to purchase bite suits for their K-9 units for training. Local law enforcement members said the support from the fund will help officers stay up to date on the latest K-9 training methods to ensure the best possible community service.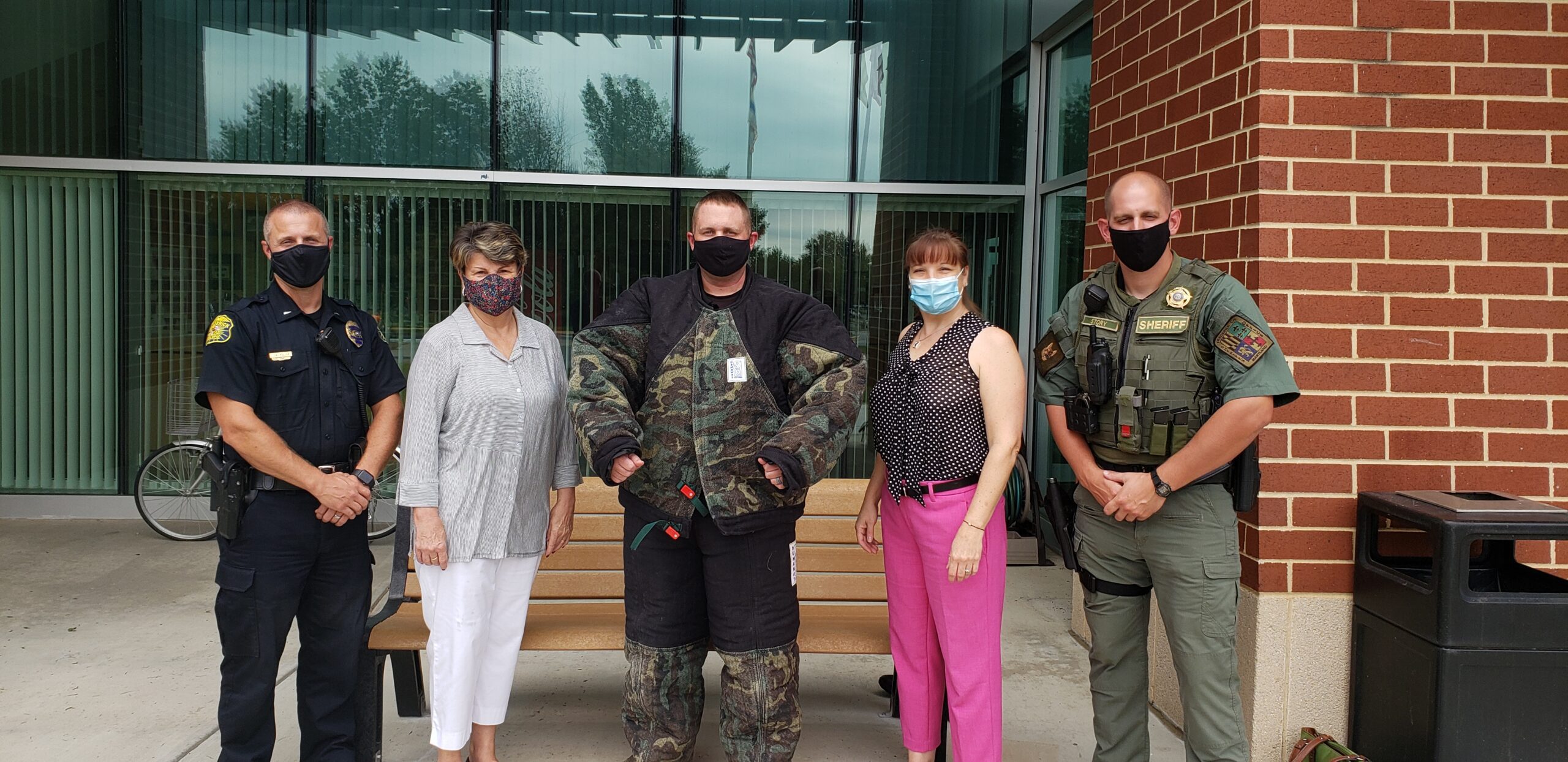 "Ensuring department members have the equipment necessary to forge ahead with progressive and innovative training scenarios is an important building block for professional public safety service, upholding the highest standards of training and proficiency," said Frederick Police Acting Chief Patrick Grossman. "The department is extremely fortunate and thankful for The Gregory Joseph Troy Memorial Fund's continued support and partnership."
"The Frederick County Sheriff's Office is very appreciative of the donation of training equipment to our K-9 Program," said Lt. Jeff Eyler, assistant patrol operations commander for the Frederick County Sheriff's Office. "The equipment will assist in the continuous training of our K-9 teams that provide a specialty service for our community. The support received will help to facilitate the overall mission of the Sheriff's Office as we provide a professional law enforcement service to the citizens of Frederick County."
Mr. Troy's legacy lives permanently with the Community Foundation. His memory will be honored forever, with students receiving support to pursue law enforcement careers and local law enforcement receiving support for specialized training. Thanks to the fund in his name, this vital support will remain in our community for generations to come.
Top photo caption: Gregory Joseph Troy
Bottom photo caption: The Frederick Police Department and Frederick County Sheriff's Office received a grant from The Gregory Joseph Troy Memorial Fund to purchase a K-9 bite suit for training. From left to right, Lt. Jon Holler, Frederick Police Department; Susan Best, Gregory Troy's mother; Lt. Jeff Eyler (wearing the K-9 bite suit), Frederick County Sheriff's Office; Taitia Elliott, Community Foundation trustee; Deputy First Class Douglas Story, Frederick County Sheriff's Office.