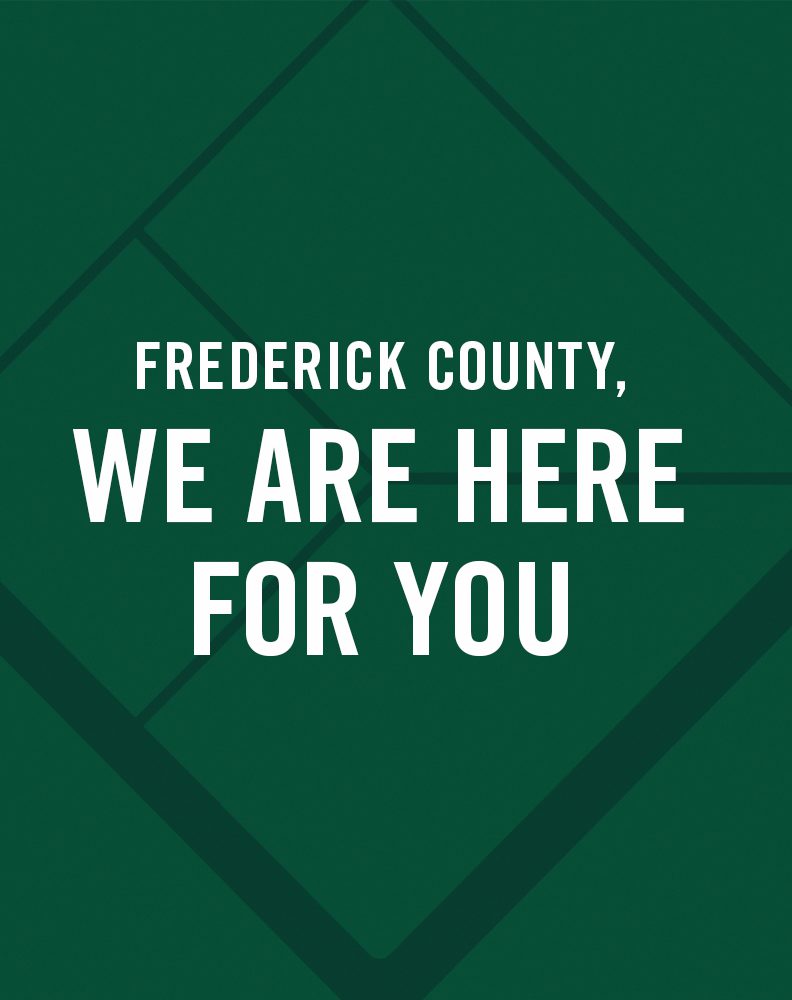 During this unprecedented time of critical need, The Community Foundation of Frederick County is taking action to support local nonprofits that have been impacted by the COVID-19 crisis.
To date, the Community Foundation has provided $125,000 in COVID emergency funding to help local nonprofits continue their critical services and programs for Frederick County residents experiencing difficulties because of the public health crisis. Food, assistance with rent and utilities, emergency shelters, and adaptations of facilities and programs to meet emerging needs are just a few of the things that these grants will support. Grantees are located in all areas of Frederick County – Emmitsburg, in the northern region, through Frederick City, to Brunswick, in the south.
Through quick action on the part of many Frederick County funders, the COVID Collaborative was formed in late March, at the start of this crisis in Maryland. The Collaborative includes the Community Foundation, United Way of Frederick County, Ausherman Family Foundation, Delaplaine Foundation, Inc., Helen J. Serini Foundation, Women's Giving Circle of Frederick County, The Kahlert Foundation, The William E. Cross Foundation, and The Mark and Susan Butt Saturday Mornings Fund, and others. These organizations and donors are working together to respond quickly and decisively to local nonprofits' needs.
As part of this campaign, the COVID Collaborative is administering a common grant application to support local organizations impacted by COVID-19. Organizations can apply for emergency grants to support increases to demands in services and/or grants to support general operating expenses when revenues have been impacted by COVID-19-related closures. Applications will be considered on a rolling basis. The application can be accessed at www.FrederickCountyGives.org/grants.
We do not want to add pressure to our already stretched nonprofits, and we are here to work with them in submitting grant applications and developing their cases for support.
These are challenging times. The Community Foundation wants our donors, scholars, grantees, volunteers, and community members to know that we are here for Frederick County. We will help our donors and community members act on ideas for creating impact during this crisis. We are strategic, nimble, and responsive in supporting the nonprofit community as this crisis unfolds. We're in this for the long haul, and we are here for you.
Donate to the COVID-19 Emergency Relief Campaign by visiting www.unitedwayfrederick.org/COVIDrelief. Donations can also be mailed to United Way of Frederick County, PO Box 307, Frederick, MD, 21705.