2023 Wertheimer Honorees
Sharon Jacko
Sharon, a retired Marine Corps lieutenant colonel, says that retirement presented the perfect opportunity to devote her time and energy to making a difference in the lives of others. She served as unpaid interim CEO at Heartly House for two years; she has been active with the Rotary Club of Carroll Creek for 14 years; she has served on the board of the United Way of Frederick County for 9 years, currently as the board chair; she has served the Literacy Council of Frederick County for four years, currently as president of the board; she is the immediate past chair of the board of the Frederick County Veterans Advisory Council; and she serves on the board of the Frederick County Health Care Coalition.
When asked what she considers her most notable achievements, she mentions projects she has spearheaded or been involved with around women's initiatives and veteran wellness. She helped guide Heartly House through a financial crisis and helped it grow into the thriving organization it is today. She helped ensure that veterans issues were included in the Health Care Coalition's strategic planning, and she led the strategic planning efforts at the Literacy Council so the organization's current staff and board can take the organization to its next level.
Sharon said that she draws motivation from life experiences that include the human suffering she saw when deployed to Iraq; her volunteer work in Afghanistan after her military retirement; and as a child watching her mother participate in volunteer activities.
Mary Ellis, a community volunteer and a 2022 Wertheimer Fellow, was one of the eight people who nominated Sharon for this honor. She said, "Sharon moved to Frederick after she retired. In her limited years in Frederick, Sharon has made an indelible impact and inspired others to do the same. She always asks what 'more can we do' and encourages us to think of new ways to approach problems. She has redefined volunteerism by making the most challenging tasks fun and engaging.
With her award, Sharon is creating The Sharon and Jeanne Jacko Veterans Fund to support the greatest needs of veterans' programs in Frederick County.
Pat Rosensteel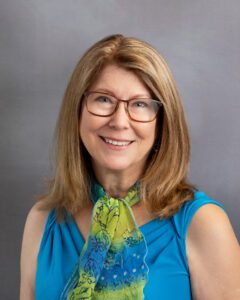 A former director of Frederick County's Citizens Services Division, Pat's ongoing commitment to helping people is evident in her volunteer endeavors. Currently the board president of Children of Incarcerated Parents Partnership (COIPP), much of her volunteer work is geared towards supporting children's initiatives. Her volunteer work includes: serving on the Frederick County United Way's Community Impact committee for 4 years; the Frederick County Local Management Board for two years; Zonta Club of Frederick for 18 years; the Frederick County Interagency Early Childhood Committee for 15 years where she co-created a work/family committee for the Chamber of Commerce and served on the Children's Festival Committee; she served as board president for Maryland 2-1-1; worked with Frederick County ACEs Workgroup for five years; and helped establish the fundraising gala Evening on the Riviera to support local nonprofits.
She said her notable achievements include success in bringing grant funding to local organizations; helping to spearhead the Strong Families campaign via the ACEs Workgroup and raising hundreds of thousands of dollars for local nonprofits through the Evening on the Riviera event. She says that "while my heart is in early childhood education, this naturally extends to the families of those children."
Shari Ostrow Scher, founder and executive director of COIPP, nominated Pat for this honor. She said, "after working as the Director of Citizens Services and prior to that as Director of Frederick's Head Start, Pat could have chosen a very different retirement path. Instead, she has led not only by sharing her many talents with others, but most importantly by sharing her heart. Her giving is nonstop. Frederick is so much better off thanks to her efforts."
With her award, Pat is creating The Rosensteel Family Fund to support women and children with basic human needs.
Ilka Tona, 2023 Youth in Action Honoree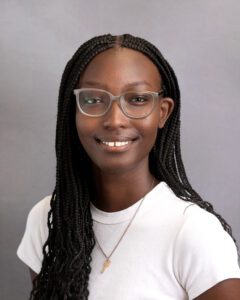 Ilka Tona graduated from Middletown High School in the spring and is now in her freshman year at Emory University. While attending Middletown High School, Ilka was active in Key Club where she served as president last year. Her Key Club efforts included participating in food drives, supporting Sleep in Heavenly Peace projects as well as Frederick County Humane Society, Linus Projects, the Leukemia and Lymphoma Society Friends and Hurwitz Breast Cancer Fund. She also participated in other clubs including French Honor Society, Yarn Artists, Math Honor Society and Science National Honor Society.
Outside of school, Ilka volunteered with Frederick Health Hospital, as a helper at her church and as a student member of the Frederick County Immigrant Affairs Commission. When asked about her notable achievements in community service, she noted being able to impact so many people through her Key Club efforts and organizing blanket making drives to support Sleep in Heavenly Peace and the Linus Project. Ilka says that she finds herself fulfilled in caring for others and feels that youth deserve such an outlet that allows them to look outside of themselves and see that they can impact someone else's life.
Yewande Oladeinde nominated Ilka for the Wertheimer Youth in Action award. She said, "Ilka's life experience and background make her such an outstanding volunteer. She was born in Rwanda and raised in Sierra Leone. The civil unrest led her family to relocate to the United States in 2016. She volunteers and leads with thoughtfulness, kindness and a sense of purpose. She lives by the motto, 'To whom much is given, much is expected,' and that intrinsically makes her motivated to volunteer and give back in any way she can. Drawing from her Rwandese culture that emphasizes collectivism and volunteerism, she has lived up to these values by volunteering in activities that are meaningful and impacts the collective."
With her Wertheimer Youth in Action Award, Ilka provided a grant to Student Homelessness Initiative Partnership of Frederick County in support of its mission.
Pragna Yalamanchili, 2023 Youth in Action Honoree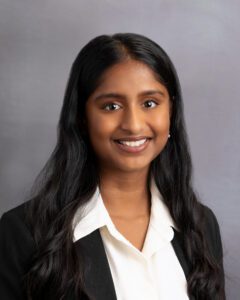 Pragna Yalamanchili is a senior at Oakdale High School. She has participated in a variety of organizations, initiatives, and projects, many focusing on taking better care of our planet. She is active with the Interact Club, Mock Trial, Model UN, Environmental Club, Kindness Club, and she is a National Honor Society member and is on the varsity tennis team. Outside of school, Pragna volunteers at the Delaplaine Arts Center.
She says her most notable community service initiative was lithium battery drives she organized, noting that the flammable nature of the batteries made logistics challenging. In January, Pragna traveled to Annapolis where she stood alongside other students and advocated for bills that would provide funding for compost programs in schools across the state. She addressed the Ways and Means Committee, the Budget and Appropriations Committee and spoke with Gov. Moore's legislative assistant. According to Pragna, community fellowship can only be achieved by participating in community events and fully immersing oneself in the community through volunteer work.
Joseph Richardson nominated Pragna for this award. He said, "This [composting in schools] program will be spreading rapidly around the state and teaches students and their families that as much as 90% of landfill designated waste can be diverted from landfills. This much needed program educates citizens of the profound environmental impact which helps to reduce plastic waste, feeds hungry people and substantially reduces methane gas emissions."
With her Wertheimer Youth in Action Award, Pragna provided a grant to Mountainside Education and Enrichment, Inc. in support of its Lunch Out of Landfills program.