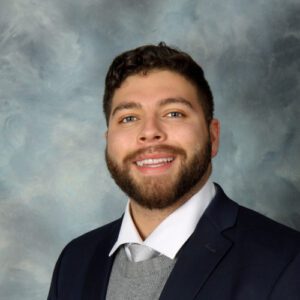 A 2015 graduate of Urbana High School, Johao attended the University of Maryland College Park where he graduated in 2019 with a bachelor's degree in chemical engineering.
"I always wanted to do something that impacts others, so after college I started working in biotech," Johao said.
He has spent the last few years gaining experience at different companies in development and manufacturing and currently works as a senior bioprocess associate at Emergent BioSolutions, Inc. His job entails working in a clean room in a sterile suit growing cells in bioreactors for vaccines. Johao received a scholarship from The Captain John Ryan Dennison Scholarship Fund.