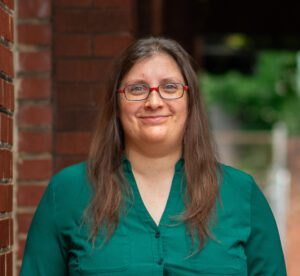 While attending Governor Thomas Johnson High School, Angela took classes at both the Career and Technology Center as well as Frederick Community College. After graduating in 2009, she spent a year at Frederick Community College where she earned her CAD Operator certification and then transferred to the Wentworth Institute of Technology in Boston.
She graduated with her bachelor's degree in 2014 and a master's degree in 2015. In 2018, Angela started her own business doing architectural design for residential renovations and additions in the Maryland/DC/Virginia area.
She loves that no two projects are the same and enjoys the challenge of working with clients who all have unique styles and budgets. Angela received scholarships in 2011-12 from The George Wesley Gilbert Memorial Scholarship Fund and The Christopher W. Ausherman Scholarship Fund.