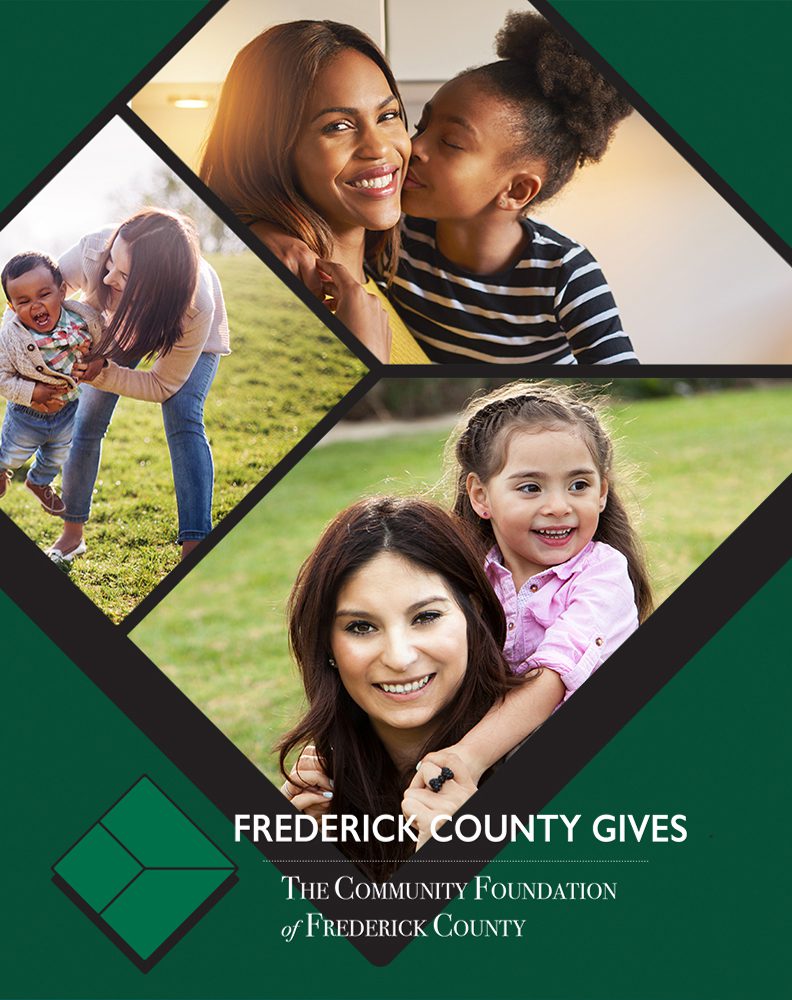 We celebrated Mother's Day yesterday, May 12. Millions of people bought cards, flowers, candy and other symbols of love to show their appreciation for their mom, mother-in-law, grandmother, godmother, and anyone who has filled the role of "mom" at various times.
The Community Foundation celebrates Mother's Day, too. We work with donors looking for ways to honor their mothers, and we have helped many families create funds that recognize their mother's profession, interests, causes, or simply the love they received from her.
Scholarship funds and funds that help children in Frederick County are often created, and it's important to know that while many funds have similarities, every fund created is unique to the person or family or cause it represents. For example, The Margaret E. Brust Nursing Scholarship Fund provides post-secondary scholarships to students studying nursing and was created by Charles and Betty Brust in honor of Margaret, Charles' mother, who was a dedicated nurse to countless people. Virginia K. Draper was a beloved wife, mother, grandmother, and educator in Frederick County from 1939 to 1980, and her son, daughter-in-law and granddaughter created The Virginia K. Draper Memorial Scholarship Fund to provide post-secondary scholarships to students studying education. The Frederick Arts Council Thelma Gross Music Scholarship Fund was created by daughter Anne-Lynn Gross, to remember Thelma, a teacher, singer, pianist, and poet, and her love of music that was passed down to Anne-Lynn. Tuvy Guss and Tracey Ellis-Guss established The Jean Ellis and Florence Guss Memorial Fund to be able to give back to the community because their mothers instilled in them the importance of philanthropy and volunteering. Tuvy and Tracey named the fund after their mothers to honor and remember their contributions and impact on the community.
There are many more: The Martha Murphy Virts Fund for St. Joseph's Ministries provides support to the St. Joseph's nursing home facility in Emmitsburg (formerly St. Catherine's Nursing Center) and was created by Edgar Virts, Jr., to honor his mother who was a dedicated nurse. The Markey/Hooper Fund for The Child Advocacy Center of Frederick County honors Richard Markey's mother, Mary Alice Markey, and his aunt, Betty Hooper. The Linda M. Snyder Memorial Fund was established by Linda's husband Tom and daughter Lindsay to remember her deep love of helping children with special needs by providing post-secondary scholarships to those who are majoring in special education or elementary education.
This is only a brief representation of the funds we hold that were created in honor of a mother, but it does provide examples of the creative ways in which sons and daughters have sought to add to their mother's legacy and ensure she is remembered forever. The Community Foundation is honored to help.