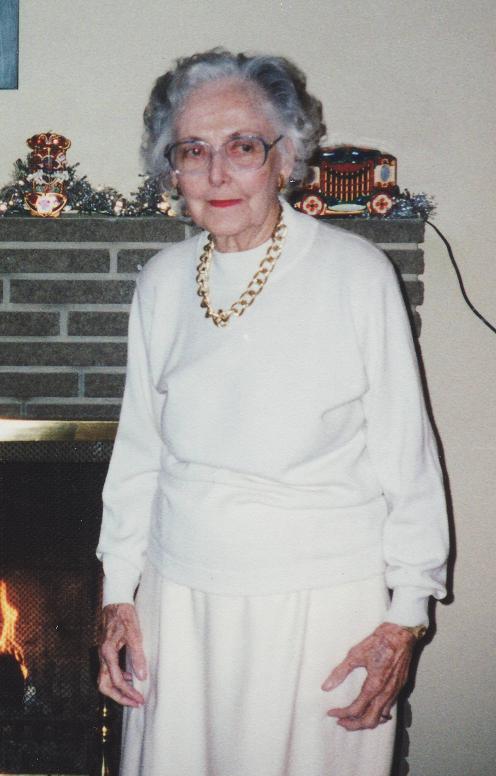 It was a little more than 10 years ago when The Episcopal Church of the Transfiguration in Braddock Heights received a big surprise…a $3 million surprise. In 2009, Marybell Everhart left the vast majority of her estate to The Community Foundation of Frederick County to benefit her church and established The Dr. David Everhart, Jr. and Marybell C. Everhart Charitable Fund.
At the time, church officials and members had no idea of Mrs. Everhart's plan and were truly overwhelmed when they received the good news that her estate provisions created a fund that distributes 5 percent of its annual market value to the church.
Marybell Everhart and her husband, Dr. David Everhart, Jr., a local dentist, owned a summer home in Braddock Heights and attended services at The Episcopal Church of the Transfiguration almost every Sunday. After Dr. Everhart passed away and Mrs. Everhart was no longer able to attend services, several church members continued to visit her and described her as a gracious lady with a keen sense of humor. She had a close relationship with the congregation and was an active member of the Frederick community.
The Everhart Charitable Fund provides an annual grant to the church. To date, almost $2.5 million in grants have been disbursed since the fund was founded. Church officials voted several years ago to use a portion of the grant money for outreach purposes. Thanks to Marybell Everhart's generosity, the church has supported projects on the local, national, and even international level.
Student Homelessness Initiative Partnership (SHIP) of Frederick County, Heartly House, and The Religious Coalition for Emergency Human Needs, among other local organizations, have all received support from The Church of the Transfiguration thanks to the fund. On a national scale, some outreach examples have included sending financial support to North Carolina and other coastal regions following extreme weather events, as well as Puerto Rico. Internationally, the church has provided support for medical clinics in Central America and water purification in Africa, among many other focus areas.
Beyond outreach, the Everhart Charitable Fund has helped the church with its infrastructure projects such as remodeling the fellowship hall, which now serves as a community meeting space for local groups. In addition to continuing its extensive outreach program, the church is now looking at future projects that the annual grants could help support.
By creating the fund benefitting The Episcopal Church of the Transfiguration, Mrs. Everhart placed her trust in her church and the Community Foundation to carry out her charitable intentions for generations to come.