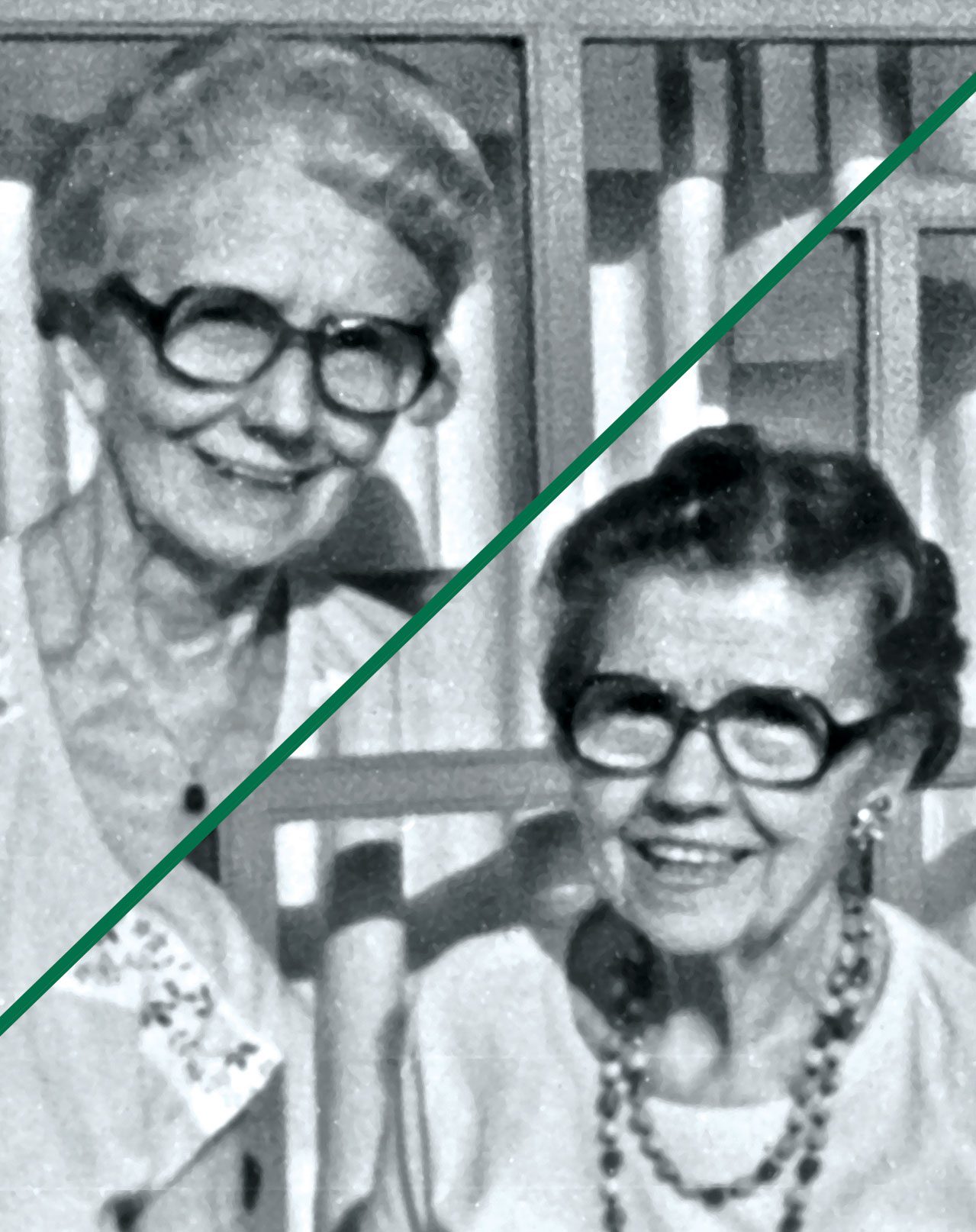 There's a story behind every fund created at the Community Foundation. Let's start with one of the very first: the Smith Sisters, who created The Mary E. M. and Ruth E. Smith Scholarship Fund. They were dedicated schoolteachers and community volunteers who cared deeply about the children they taught and the community they lived in, and they left a legacy that's benefited nearly 300 students pursuing education as a career.
If you attended Parkway Elementary in the 1940's, 50's, or first half of the 60's, you're not too old to remember these remarkable women. Mary and Ruth taught school for 42 and 44 years respectively. Mary was also an administrator, serving as principal of Parkway Elementary from 1940 to 1966. Early in her career, she spent 13 years as a "teaching principal" at Urbana Elementary, meaning she taught all seven grades and served as head administrator. Mary was the first teacher and principal in Frederick County to earn a master's degree, and Ruth was the second elementary teacher to accomplish this.
In a June 1966 article by The Frederick News-Post covering Mary's retirement, she said the key to a rewarding life is to identify with a cause that is bigger than yourself and then lose yourself in the cause. As devoted teachers, education was the cause to which Mary and Ruth "lost" themselves during their lifetime. After their lifetime, they wanted to help others be successful teachers and administrators. Through their fund, they have continued to support their cause and build their legacy.
Each year, approximately a dozen students receive a college scholarship from this fund that helps them pursue their dream of becoming a teacher and getting "lost in their cause" by positively influencing the lives of young learners. Some have returned to teach in Frederick County, but no matter where they've gone, the impact of Mary and Ruth's scholarship has gone with them.
This fund also holds a significant place in the Community Foundation's history, as it was the first large endowment fund to be managed by the board of trustees. It was originally established with Fredericktown Bank and Trust Company and then transferred in 1987, just one year after the Community Foundation was incorporated as a public charity. It is still one of the largest endowed scholarship funds under management and contributes significantly to the $1 million total of all scholarships presented annually.
What are the causes in which you can "lose" yourself? How can your efforts make a difference? What kind of legacy do you wish to leave? Only you know the answer to the first question. The Community Foundation can help you answer the others. You don't have to be wealthy to create a lasting legacy. All you need is the desire to something meaningful with the resources you have.