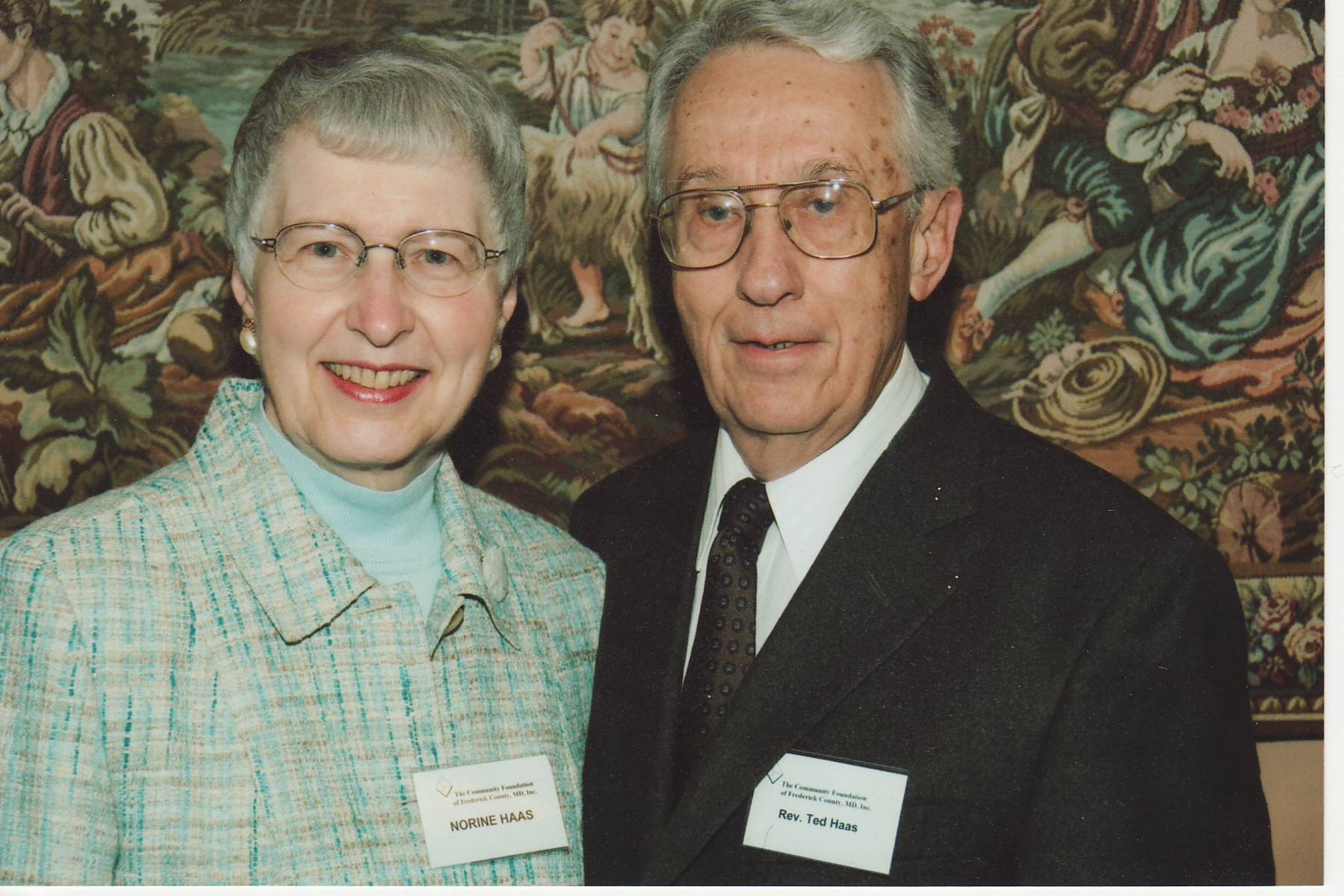 Norine Haas grew up in Pennsylvania but for the past 48 years, Frederick has been her home. Her family was entrenched in the community – she was the director of Mental Health Association of Frederick County, her husband Rev. Theodore "Ted" Haas ministered at Grace United Church of Christ, and her son Robert graduated from Frederick High School and went out in the world to live a meaningful life.
Today Norine is retired and both Ted and Robert have passed away. But through her two funds with the Community Foundation, Norine knows that her family will continue its important work in the community for generations to come.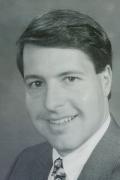 After graduation, Robert attended college and earned a law degree from George Washington University. He was licensed to practice law in three states and was active with multiple bar associations. He was involved in his church and engaged in the Harrisburg community where he was a partner at the law firm McNees, Wallace & Nurick. In the spring of 1997, at the age of 35, Robert died unexpectedly.
Following their son's death, Norine and Ted partnered with the Community foundation to create The Haas Family Scholarship Fund (formerly The Robert G. Haas Memorial Scholarship Fund) in his memory. "He was really wonderful," Norine said. "When Bob died, I had calls from 30 boys who told me through tears that he was their best friend."
The fund has helped dozens of local students achieve their educational dreams. Norine said Ted enjoyed attending the ceremonies to present the scholarships to students and over the years they took every opportunity to meet the scholars receiving support from their fund.
"I know it's a small amount of money compared to the overall cost of college, but it means a lot to the students," Norine said. "I want the fund to continue to grow so it can do even more good."
As the executive director of the Mental Health Association for 13 years, Norine expanded program offerings and increased the number of people served. In honor of her dedication to mental health services in Frederick County, when it was time for her to retire, those close to her started a fund with the Community Foundation in her name. This is truly the gift that will continue giving for generations.
"The 'powers that be' on the board thought it would be a good idea to do something for me that would be lasting instead of having a big party," Norine said. "I was thrilled that people thought ahead to give me that fund rather than a retirement party."
The Norine Haas Mental Health Scholarship Fund was created in 2000 to support scholarships for people continuing their education at a graduate level and with aims to work in the mental health field. Several years ago, the fund's purpose was updated to support professional development and education scholarships for Mental Health Association staff.
"I have met people over the years who have benefitted from the scholarship," Norine said. "We gave multiple scholarships to a young lady who was raising a family while earning a graduate degree. She said the scholarship made her education possible, it made her whole life different."
Maya Angelou said "make a mark on the world that can't be erased." Through her Community Foundation funds, Norine has ensured that her family will continue to impact the Frederick County community for years to come.
*Published in the Frederick News Post on Dec. 5, 2022
*Note: on May 9, 2023 the fund name was changed per donor's request.