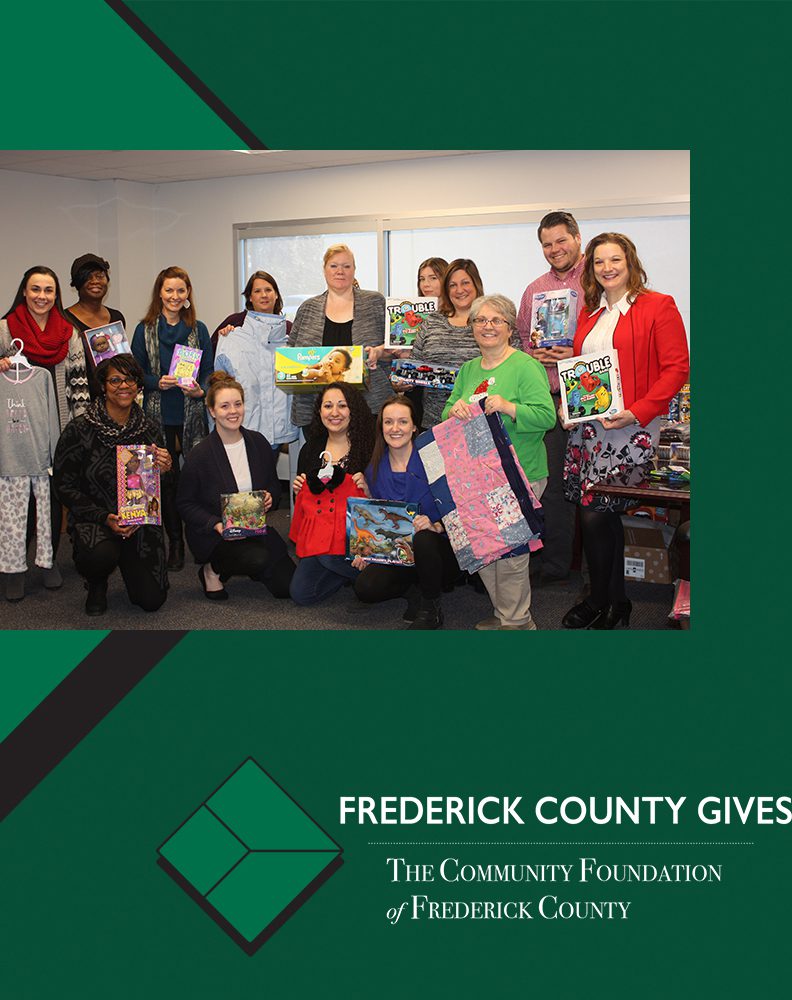 Christmas in July has become a popular marketing theme in recent years. Store promotions, Hallmark Channel's run of holiday movies throughout the month, and other deals and incentives to buy for the holidays now. One pair of our donors, however, have Christmas on their mind year-round, as their fund provides grants to many different organizations in Frederick County. Many of their grants have helped provide Christmas and holiday gifts to thousands of children, youth, and vulnerable adults.
The Mark and Susan Butt Saturday Mornings Fund was created by Mark and Susan in 2006 with funds from the sale of Mark's book, Saturday Mornings. The book is a compilation of columns that Mark wrote over numerous years for The Frederick News-Post and is a humorous look at life and families. The Butts were already deeply ensconced in community activities, and because of this, they were aware of the many needs of Frederick County children. They decided that the money from book sales would benefit charitable causes and partnered with the Community Foundation to facilitate their dream.
Since 2006, more than $170,000 in grants has had a huge impact on thousands of lives right here at home. Many of those are children and youth who had presents to open on Christmas morning and in the holiday season. Grants to the Frederick County Department of Social Services (DSS) Foster Care and Adoption Unit, Glade Valley Community Services, Patty Pollatos Fund, and The Religious Coalition for Emergency Human Needs have enabled them to purchase toys, clothing, and gift cards that bring smiles to many faces during the holiday season. Other nonprofits have received grants that assisted with case manager salaries and rent/utility expenses (Advocates for Homeless Families, The Religious Coalition for Emergency Human Needs), grants for children without enough to eat on weekends (Blessings in a Backpack), summer programs for youth (SHIP News Horizons program), other educational programs for youth (Spring Ridge Elementary and Walkersville Middle School), and finally, support for those with special needs (Special Olympics, Frederick County program) and the arts (Frederick Arts Council/Sky Stage).
Since 2013, the Butts have also participated in the Community Foundation's strategic funding partner program and through their fund, provided more than $70,000 for grants through The Children and Youth Strategic Initiatives Fund, and The Basic Human Needs Strategic Initiatives Fund. Grants supported programs that provided critical services for ensuring children were ready to learn at age 5, and for those who were newly homeless or precariously housed.
The Butts have a vision for their philanthropy, and with our help, as well as help from our grants committee and board of trustees who vet and approves all grants, they are making a difference in areas of need that are important to them.
What areas of need are important to you? Where can you make a difference? Every grant is significant, no matter its size. Every fund generating grants to worthy causes in Frederick County, even if one per year, helps improve someone's life.